Katherine Taylor is most recently the author of Rules for Saying Goodbye. Mindy Schneider is most recently the author of Not a Happy Camper.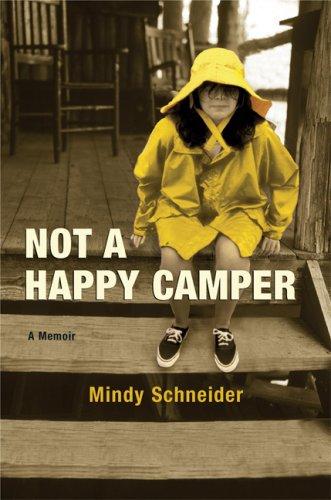 Listen: Play in new window | Download (46.0MB)
Condition of Mr. Segundo: Smitten with literary Kates.
Authors: Katherine Taylor and Mindy Schneider
Subjects Discussed: The similarities and differences between Taylor the person and Taylor the character, declarative dialogue, MFA programs, the degree of arrogance taught in classrooms, Ben Kunkel, chick lit, the problems with literary influences, conversations in New York, writing out of revenge, writing for money, vignette-based narratives, on being the face of Diet Coke, stalking Denis Johnson, summer camps, taking narrative liberties with memory, camp anecdotes, combining multiple characters within memoirs, creative nonfiction, thirteen-year-old misfits, being a television addict, non-kosher food at Jewish camps, growing up in a spendthrift family, the importance of good shoes, camp songs, psychological evaluations of campers, softball, on being the best and worst athlete, an ice cream delicacy called the Icky Orgy, being bombarded with nostalgia, and South of the Border.
EXCERPTS FROM SHOW: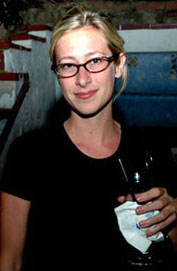 Taylor: A writer, I don't think, becomes a writer because they get an MFA or don't. It was helpful to me because I needed to learn some rules. I was so incredibly arrogant that I needed a couple of teachers to sort of reign me in and tell me what I could and couldn't do. Which was helpful, because now I know what I can and can't do. And it's — well, it's helpful to have those rules, as Peter Carey said, in order to break them. I'm actually a big fan of the MFA. Mostly because I think Americans throughout their educations are taught to be incredibly arrogant. And it's good to have someone tell you…
Correspondent: Wait. You actually think that?
Taylor: Oh absolutely!
Correspondent: Every form of education? Maybe some schools. But I mean…that assumes…
Taylor: Maybe I just went to the schools where they tell you to be incredibly arrogant.
Correspondent: I never took Hubris 101.
* * *
Schneider: I am fortunate in that I was able to remember a lot of people's quirks. And then, to try and help safeguard their privacy to some degree, I combined people. So I mean, one year, there was a girl in my bunk who walked and talked and did things in her sleep and another one who read constantly and hated camp. So I compressed them. It seemed to be an interesting mix and those two things were always going on in the bunk. And I found in early drafts — I'm not even sure I did that in my first draft — but early drafts, I found that I had too many people. So it was suggested to me by the teachers at UCLA, "Put them together. You're allowed to do that." And it made it much more manageable and easier to keep track of people. And I felt more comfortable because I wasn't giving away exactly someone's identity.
Listen: Play in new window | Download (46.0MB)