Tayari Jones is most recently the author of Leaving Atlanta.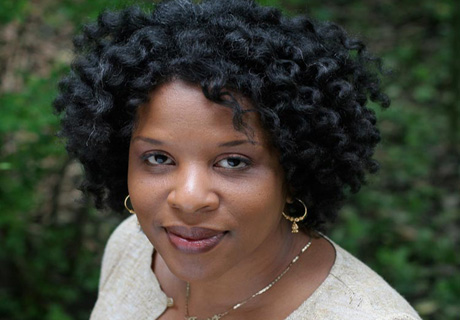 Listen: Play in new window | Download (Running Time: 28:06 — 25.7MB)
Author: Tayari Jones
Condition of Mr. Segundo: Caught in the act of untelling.
Subjects Discussed: Drawing from personal experience, Atlanta, accessible metaphors, writing and throwing away many pages, conversational vs. literary tone, "This is not what Dr. King died for," the West End neighborhood and half-gentrified neighborhood, class segregation, Aria's naivety, antediluvian word processing machines, the racial divide in bookstores and literary readings, labeling in the publishing industry, achieving literary respectability while being labeled, The Bigamist's Daughters, and omniscient narration.
EXCERPT FROM SHOW:
Jones: No one ever believes my position on this. I think actually, as strange as it's going to sound, the bookstores that tend to have the African-American section tend to carry more African-American titles than bookstores that don't have these sections. For example, there's a bookstore in DC, Kramer Books. You know, they pride themselves on shelving everything together. And they have hardly any books by people of color there. And with no section. There's no way of keeping them honest. They don't know what they have. And though they can feel very progressive about their shelving, my book isn't in there.
Listen: Play in new window | Download (Running Time: 28:06 — 25.7MB)