Ron Jeremy is the author of The Hardest (Working) Man in Showbiz.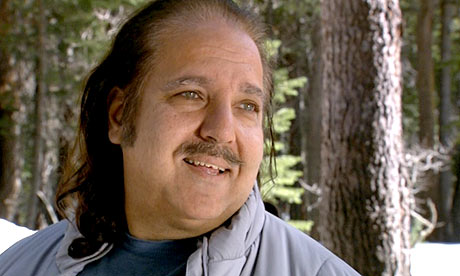 Listen: Play in new window | Download (Running Time: 54:49 — 50.2MB)
Author: Ron Jeremy
Condition of Mr. Segundo: Filled with gushing admiration.
Subjects Discussed: On being "the hardest working man in show business," being covered by the New York Times Book Review, Eric Spitznagel as ghost writer, celebrity stories, Parkinson's disease, Al Goldstein, on being a "walking publicity sheet," The Boondock Saints, on being a "blithering idiot" when it comes to technology, the details and taxonomy of Ron Jeremy's black book, on hooking up with girls, on whether Jeremy considers himself an artist, John Frankenheimer, being a mainstream character actor, Sam Kinison, 1970s porn vs. contemporary porn, cinematographers who have worked in porn and mainstream, being a workaholic, travel mathematics, declining virility, Viagra, on being overweight, responding at length to Susan Faludi's 1995 New Yorker profile, the effect of bad publicity upon career, Tammy Faye and Jessica Hahn, the future of porn, and remaining in demand.
EXCERPT FROM SHOW:
Jeremy: If I want to speak to a girl here in San Francisco, without that phone book, I can't call her up and tell her I'm in town. Now you just saw me on the phone calling a girl, who called me last week or so, wants to see me. Her number's in that book. Now it would be in my cell phone if she called me today. But by now, her number's long gone from my cell phone. I don't program numbers into my cell phone. I have a few. But I'd go nuts, because every time I change cell phones, I'd kill myself. That book is permanent, and I have numbers in there that are very, very important and some not that important. But to answer your question, why do I carry that book, it's because it's my phone numbers! Without that book, I couldn't call anyone in San Francisco.
Listen: Play in new window | Download (Running Time: 54:49 — 50.2MB)