Nora Ephron is most recently the author of I Feel Bad About My Neck.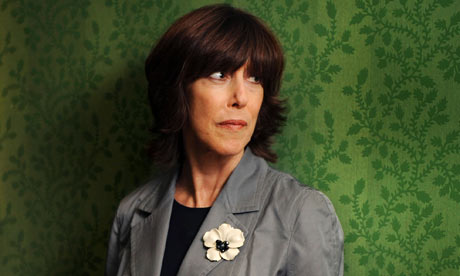 Listen: Play in new window | Download (Running Time: 36:42 — 33.6MB)
Author: Nora Ephron
Condition of Mr. Segundo: Terse, but combative towards golden boys.
Subjects Discussed: The side effects of eating cake, book tour provisos, Marie Antoinette, superthin models, anatomical parts as literary inspiration, ageism, hair dye, Botox, responding to the Cleveland Plain Dealer, declarative sentences, David Markson, the relationship between exposing truth and drawing an audience, New Journalism, the newspaper environment in the 1970s, Tom Wolfe, Joan Didion, exclamation points, Jonathan Yardley's reconsideration of Crazy Salad, the real Ephron vs. the written Ephron, the orgasm scene in When Harry Met Sally…, dessert spoons, on not sleeping with JFK, Ephron as blogger, and using popular songs in movies.
EXCERPT FROM SHOW:
Correspondent: You're uncertain of whether you feel fine or not?
Ephron: Well, no, it's just that I've just had a lot of cake. So I'm probably about to go into a diabetic coma. But other than that, I'm good.
Correspondent: Okay. Do you often feel this way with cake?
Ephron: I don't have as much cake as I just had. I just had a lot of cake. As part of my book tour. Someone took me to a lot of bakeries and I ate everything in them.
Correspondent: Well, so this was a proviso for going on a book tour. Eating a lot of cake.
Ephron: It's not a bad one, do you think? I think life should be filled with a lot of cake.
Listen: Play in new window | Download (Running Time: 36:42 — 33.6MB)