Sam Savage is most recently the author of Firmin.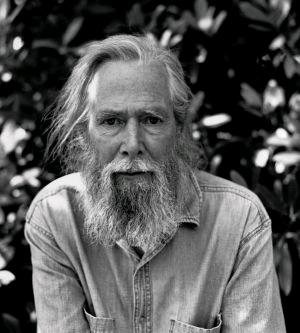 Listen: Play in new window | Download (Running Time: 55:52 — 51.2MB)
Condition of Mr. Segundo: Still missing, wondering who this Champion character is.
Guests: Sam Savage and Edward Champion
Subjects Discussed: Having a rat as a protagonist, investigating rats, on being a late starter, poetry, exploring consciousness in fiction, the destruction of Scollay Square, collaborating on the illustrations, sentimental first-person narrators, physical signs in Firmin, language, resorting to fiction for meaning, abnormal sexual desires between rats and women, phrenological models, tunnels and reading, gentrification, Savage's background in philosophy, genuine feeling vs. sentimentality, Hallmark cards, misfits, booksellers, William Gaddis, Gilbert Sorrentino, Allen Ginsberg's "Howl," cultural attrition, and letting go of materialistic impulses.
(A co-production of the LBC, Pinky's Paperhaus, and The Bat Segundo Show)
EXCERPT FROM SHOW:
Savage: Since he doesn't have language — that is, language is ultimately the longed for object even more than the Lovelies would be. Words and language. These words appear as objects, as things in themselves. FICTION. RESTROOM. He sees these and they stand out. Because this is language and this is what he doesn't have. And he also sees himself. Not only sees signs, but he gives titles to his actions. You know, you put in these phrases, which are in fact titles of books, in which he's thinking — in which he is the character. So he is always seeing himself as a protagonist as some story, because what Firmin wants most of all is to be in the story. And of course I gave him that in the end. But he didn't know that.
Listen: Play in new window | Download (Running Time: 55:52 — 51.2MB)