Lawrence Block is most recently the author of Step by Step.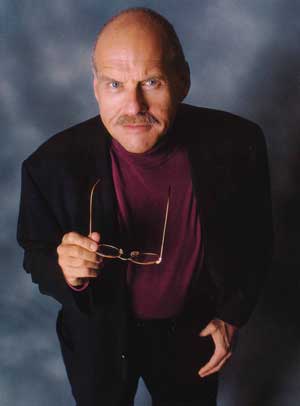 Listen: Play in new window | Download (Running Time: 40:29 — 37.1MB)
Condition of Mr. Segundo: Ruminating upon a life of exquisite indolence.
Author: Lawrence Block
Subjects Discussed: Step by Step as an anti-memoir, exploring childhood experience in print, randomness and finding connections, writing with a greater degree of freedom, Random Walk, concerns about a limited audience, earlier attempts at memoir, attempts by Block to write memoirs in the mid-1990s, the virtues of getting older, being less guarded with age, following up on Block's remarks from Galut, avarice as the guiding principle, Evan Hunter, Charles Ardai and Hard Case Crime, growing less reticent about limited editions, the $479 Kindle, not carrying about work being preserved, genre fiction as a window to a specific world, Raymond Chandler, Agatha Christie never going out of print, Block and Judaism, being a creature of intense and transitory enthusiasms, not having a goal, the lack of commonality between writing and race walking, becoming increasingly drawn to pursuits that don't involve leaving the house, writing screenplays, short stories vs. novels, and Alexander McCall Smith's Wall Street Journal article and reader "ownership" of the characters.
EXCERPT FROM SHOW:
Correspondent: You mentioned that you had attempted memoir before.
Block: Right.
Correspondent: And that memoir, which I presume is still unfinished, that had more to do with the working life of a writer, I suppose?
Block: That memoir was about the early years. About the years writing pseudonymous books and getting started in the business. And I wrote about 50,000 words of it. And it still exists. And I went back to it. It was part of a multiple contract. It was submitted as part of that. And eventually the day came when I bought it back. It was a tiny portion of the advance. And I don't think anybody at Morrow was that excited about it. My agent had just bundled things together. And because I didn't seem inclined to resume it, oddly enough, now I find myself thinking maybe I ought to. That maybe that's what I might want to do next.
Correspondent: Really?
Block: Yeah.
Correspondent: What brought this on? Was it just from…?
Block: The experience of Step by Step. It's early days. I have no idea how it will sell. But people seem to like it and it seems to be getting a fair amount of attention. So we'll see.
Correspondent: Well, I think just speaking as one person familiar with your work, the reason I was piqued when you talked about this unfinished memoir was because there's almost like a surprising lack of amount of stuff written about that time period where you were writing pseudonymously. There was a book written by the guy who later went on to do Don't Know Much About History, who wrote a book published about twenty-five years ago about the paperbacking of America [Kenneth C. Davis's Two-Bit Culture] and went on about mass market paperbacks as a whole. But nothing much about the dawn of Gold Medal and Dell and all the other paperback houses. And the pseudonymous aspect. So I wonder could this interest also have to do with the fact that, with all due respect, you're also one of the few people left who remember.
Block: Yeah. That might have something to do with it. Also, when I wrote — I think it was about '95, '94 or '5, that I wrote the memoir. And I hadn't been planning to, as I may have mentioned in there. I was stuck on something else. I had time booked at Ragdale. And I had to write something. And at the time — that was what, fourteen years ago? — I was fifty-five, fifty-six years old. It felt early days to be writing a memoir to me.
Correspondent: Right.
Block: And before the memoir genre became something.
Correspondent: Now you have memoirs by twentysomethings.
Block: I know. I know it. "I remember the birth canal." (laughs)
Listen: Play in new window | Download (Running Time: 40:29 — 37.1MB)