Filmmaker Kiyoshi Kurosawa is most recently the co-writer and director of Tokyo Sonata, a film that played the New York Film Festival and that will be released by Regent Releasing in the United States on March 17, 2009. For more information on this extraordinary film, please see our review.
We also wish to express our many thanks to translator Linda Hoaglund, who assisted us during the course of this interview.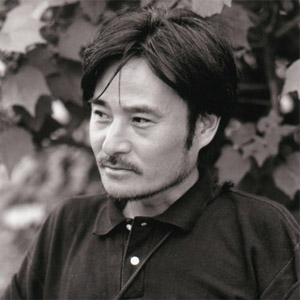 Listen: Play in new window | Download (Running Time: 27:28 — 25.1MB)
Condition of Mr. Segundo: Voiceless, per the requirements of a sonata.
Guest: Kiyoshi Kurosawa (director of Tokyo Sonata)
Subjects Discussed: Delving into the issue of whether or not contemporary Tokyo is now a city without a voice, collaborating with screenwriter Max Mannix, Ozu's trains, crossing the axis, the noisy train behind the family house, characters pretending to be employed, the artistic blood within the family line, pretending as a coping mechanism, pretending to pretend to pretend, whether or not the idea of being adult involves accepting a false allegation, weapons of mass destruction, the relationship between authority and active behavior from subordinates, framing characters so that the audience doesn't see a phone call, blocking actors so that they walk in very precise lines, the Tokyo organization men, showing more ancillary characters, the human infrastructure of Tokyo, using a pen as a microphone, symbolism, cleaning fluid and specialization, and the dramatic presentation of conformity.
EXCERPT FROM SHOW:
Correspondent: You have this train running behind the Sasaki home. And this suggested to me, along with the fact that you cut this film frequently crossing the axis in the editing — crossing the 180 line — it almost suggests an Ozu parody. Or the kind of movie that Ozu would have made if he were to live in our particular times. And I wanted to ask you how this visual style originated, as well as the subway line.
Kurosawa: (through translator) Yes, Ozu was the name I was most dreading hearing, if only because I'm such a huge maniacal fan of him. I really tried to shut him out of my brain. But I guess subconsciously a little bit of his influence remained.
Correspondent: Back to this notion. Ozu was not a part of developing this script? The subway line, I didn't get an answer for the train behind the house. And I'm very curious about that. Because it very much reminded me of Ozu's trains.
Kurosawa: (through translator) Actually, that train and the proximity to the house of the Sasakis was not in the script at all. It wasn't intentional. As I wandered around Tokyo looking for the right home for the Sasaki family, there happened to be a train track next to that particular house.
Listen: Play in new window | Download (Running Time: 27:28 — 25.1MB)