Thankfully, circumstances have made us unexpectedly busy for the next four days. So our recently misinterpreted fury (not directed at James in general, who for the most part is a competent critic, save for the piece in question) has been siphoned into more productive conduits. Please visit the fine folks on the left in our absence. We've got work to do.
In the meantime, we leave you with the following personality test. Between these two actresses, who do you prefer?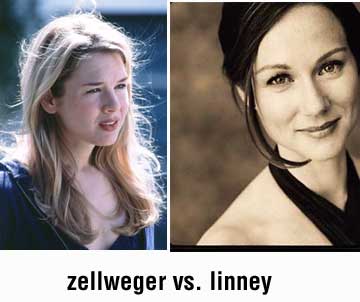 I'll keep the lips sealed on my choice until the ballots are in. But from a sociological standpoint, I'm decidedly curious.