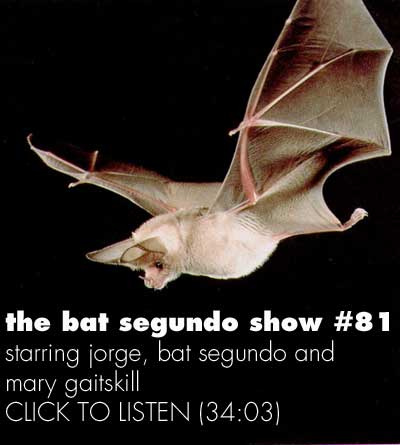 Condition of Mr. Segundo: Feeling triumphant over hepatitis.
Author: Mary Gaitskill
Subjects Discussed: Emotional mood and writing, Marin County, horticultural details, decomposition and decay, dichotomous characters and the gray areas of life, unusual character relationships, the conscious design of Veronica's environments, office environments, the modeling world, maintaining a consistent vision over ten years, rumination vs. urgency in the writing process, Gaitskill's placid demeanor, distractions, word processors, Francine Prose's review, ordinary vs. extraordinary narrative, sympathy and didacticism, the text as sympathetic medium between writer and reader, responding to Benjamin Strong's assertion that Gaitskill isn't interested in the novel as social or political commentary, ideology, ambiguity, Ayn Rand, favoritism towards optimistic novels, shock value in literature vs. shock value in television, misfits, Irini Spanidou's championing of truth, and auctorial perception.
EXCERPT FROM SHOW:
Gaitskill: When I'm reading another writer, even if I feel they're technically accomplished, if I feel they have an ordinary mind, I am often — I wouldn't say I totally lose interest. But it's something that I don't like to see in a writer. It's almost like you can write about anything in an extraordinary way, not in a showy way. But to write about something extraordinary, I think, is usually to see it clearly.