Over at Slate this week, there's been a discussion on Barbara Ehrenreich's Bait and Switch, the followup to her book Nickled and Dimed. This time around, Ehrenreich has moved up the class ladder, pretending to be middle-class and trying to land a job in media or public relations. She goes by her maiden name. She refuses to use any and all contacts, let alone friends for financial or moral aid (although she does allow herself to use references).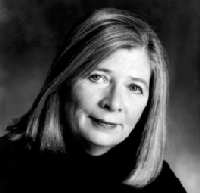 The book has been given to various economists to assess and what' s interesting is the personal nature of their criticisms. Results? They claim that the book is not so much about the middle-class people around Ehrenreich, but Ehrenreich herself. In particular, Alan Wolfe opines, "The construct of the book borders on the unethical; social scientists would never permit an experiment with this much faking. But it also renders the book uninteresting. Who cares what happens to a person who does not exist? You don't, Tyler, and, frankly, neither do I."
So the real question here is whether Bait and Switch a stunt similar to Morgan Spurlock's and whether an empirical approach is now the only way to convey an issue to a mass audience. If it is, this raises an interesting question: Is putting one's self through various hardships the new form of "scholarship" for a popular nonfiction title? Further, have we reached a point where polemics must be driven by a personality (in this case, the self-styled Barbara Alexander) rather than the bigger picture (burgeoning unemployment among middle-class professionals)?
[UPDATE: Over at Galleycat, A.J. Jacobs weighs in on so-called "stunt writing."]