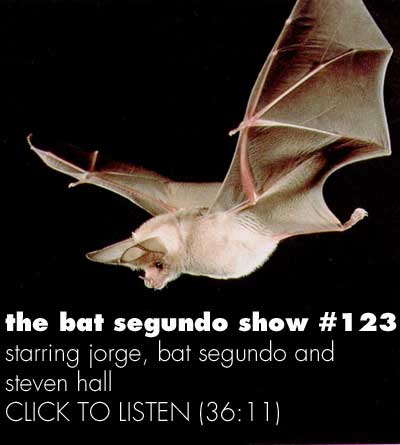 Condition of Mr. Segundo: Revisiting his flipbook-authoring hobby.
Author: Steven Hall
Subjects Discussed: The relationship between narrative and text design, textual malapropisms, speculating upon "wooden" dialogue, multiple Eric Sandersons and the Matrix trilogy, narrative onslaughts against institutions, on balancing postmodernism with an adventure story, B.S. Johnson, hooking up with David Mitchell and Scarlett Thomas, junk science, devising the QWERTY codes, first-person vs. omniscient narration, misleading toenail tattoos, and the many ways of reading the shark flipbook.
EXCERPT FROM SHOW:
Hall: I started off as an artist. So I had been working with words and text for quite a while. And I think I was just interested in playing around with that sort of form. I also wanted to write a story that looked to identity and where identities comes from. And I had this idea for a species of animal — conceptual fish which swim in flows of conversation and streams of consciousness. And just playing those little word games really. And that came together with the idea of trying to write a story about what it means to be a person and where your self originates.