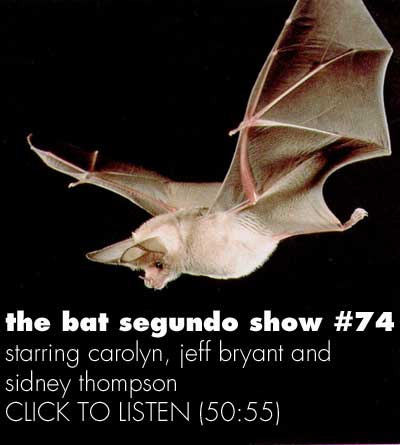 Guests: Jeff Bryant and Sidney Thompson
Condition of Mr. Segundo: Locked away by a Pittsburgh podcaster.
Subjects Discussed: Faulkner vs. R.E.M., Southern fiction, how music influences fiction, observing unusual behavior, Thompson's musical background, family as a starting point, taboos, the happy medium between shock value and playing it safe, stereotypes, believability, escaping into fiction, misfits and loners, connecting with despicable characters, morality in fiction, racial assumptions at the Atlantic Monthly, presenting racial conflict in fiction, and thoughts on the Southern fiction/blue-state fiction divide.
(A co-production of the LBC, Pinky's Paperhaus, and The Bat Segundo Show.)