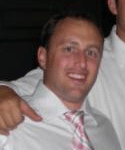 On December 31, Gawker's Gabriel Snyder reported an unconfirmed rumor. Adam Buckman, the New York Post's television editor, according to Snyder's "tipster", was escorted out of the offices and his computer was seized. While it is true that Buckman's last column appeared on December 15, 2008, the story grows more mysterious when one considers that the New York Daily News's Jonathan Lemire likewise reported on this story, only for the Daily News to retract the link days later. (The cached version can be found here.)
Lemire reported that "[i]t was not immediately known if his computer was turned over to a law enforcement agency," and he also reported that a police spokesman informed him that Buckman was not charged with any crime.
There are some questions here: (1) Why was Buckman let go? (2) If the information can be confirmed, why was his computer seized? (3) Why aren't The New York Post and Buckman talking? (4) Why was Lemire's article pulled by the Daily News?
I do not believe it is fair to Buckman to toss around accusations until we have some quotes or hard evidence, and I will be conducting some independent investigation on this story to determine some answers.
Nevertheless, if both Snyder and Lemire are relying on rumors (rather than hard information) to smear a man's reputation with insinuations (there have been unsubstantiated suggestions of potential impropriety in the Gawker thread), they need to come clean and reveal their specific sources.
[UPDATE: I have made efforts to contact Lemire, New York Post editor-in-chief Col Allan, and related parties to this incident.]
[RELATED: It's worth observing that Mr. Allan has a reputation for a fiery temper in December. On December 18, 2007, the New York Observer's John Koblin reported that metro editor Dan Colarusso was upbraided in front of his colleagues and was, at one point, kicked out of a meeting. Like Mr. Buckman, who remains silent, Mr. Colarusso declined then to go on the record.]