I lean into my computer screen chin on fist, eyes leveled. Before me, a woman lies face down on an unremarkable bed. A man moves the woman's hands behind her back. The woman waits patiently as he ties her hands together securely but comfortably with a simple rope. His wedding ring gleams as he pushes up her cotton frock and takes his time easing her panties down over her thighs. For the next several minutes, he fondles her. His caresses move from the swells of her buttocks to the folds of her genitals. She undulates and rears up against his hands. His fingers disappear inside her. She exhales pure desire in this otherwise quiet scene. At one point the man clutches the woman's hand in a silent, tender communication. Then he reaches for something off screen. Shuffling noises ensue. A twisted tube of lubricant and vibrator appear. The play becomes more aggressive, as do the woman's reactions. She strains to open her legs against the binding panties around her knees and another rope around her ankles.
I swallow hard.
Three quarters of the way through Amateur Bondage Video, I abort my research efforts. A few minutes after that, my jeans are a jumble on the floor and I am smoky-eyed on my own bed, basking in the aftermath.
The perfect pornographic experience? Not entirely. Sure, the end result was enthusiastic enough, but I had to swim through a dangerous ocean of flesh to get here, proving that nothing is easy.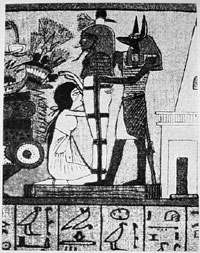 People often assume that women dislike pornography or that they don't like it as much as men. That's an oversimplification. I want to like porn. But professional videos are less concerned with what feels good for a woman and more hard pressed on what is visually arousing for men — fellatio for instance. I'm not knocking it. It's a wonderful erotic act that men love to watch, but that only gets me so far. On the flip side, pro porn constantly depicts cunnilingus as if it were a lollipop-licking contest with a misplaced emphasis on the visual. I always roll my eyes at that and think: Too bad. If he were doing it right most of the pink stuff wouldn't be viewable.
And the subtleties: barely audible breathing escalating to a wide-eyed moan, finger strokes that tighten into a desperate clutch, the widening eyes of climax. Ideal porn would show all of this without the ridiculous staging, faux boobs and silly plots involving pool boys and "nurses." But the professional efforts are all about those things, which is why I gave up on them years ago. One could argue that the actors love the work and the camera, but I doubt Jenna Jameson ever works for free. Pro porn stems from the exchange of money. Successful sex is about the exchange of desire.
So when XTube.com went live nearly two years ago with the option of user-generated adult content, it was a revelation–a naked YouTube, without the snarky comments. The idea seemed flawless: finally, a free-of-charge amateur alternative to the Internet's bogus claims of 100 percent free XXX! The parade of copycat sites followed — PornoTube, YouPorn, Megarotic. The list gets longer every day. There's a healthy dose of desire splattered on these sites. The Web 2.0 actors and directors are doing this because they want to and they want me to watch. I'm not paying to attend this soiree. I've been invited.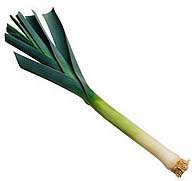 The initial orgy was a blast. The woman sashaying nude down a busy street with a cigarette in one hand and a swinging purse in the other was so funny that I posted the clip on my blog and titled the entry "Confidence." I assigned pithy quips to my discoveries and emailed the links. I asked, "Got vichyssoise?" of a huge leek being used as a dildo. "Her lips are sealed" was my commentary on the woman matter-of-factly tying her labia into a knot. These weren't about arousal, but fun. If the people posting them were doing it to bolster their self-esteems, judging by the hit counts, they had to puff up like peacocks. I might have watched on with bewilderment, but why shouldn't Super KnotGirl be proud of herself?
Things got cagier when I searched for something to arouse me. I passed over the male-concentric thumbnails that dominate these sites and clicked on images or titles that might have something for 42-year-old housewife and mother in Cleveland, Ohio. My five foot one stature earned Petite Amateur Keeps Fucking a click. It featured the reverse cowgirl position, which showcased the woman's body beautifully, but her clitoris was a mile away from the action. Even 38 seconds of that was too long — I was out in 10. The thumbnail for Mature Wife And Her Special Friend looked promising with a lush sex toy and lacy stockings, but it went south when a loud radio jock's voice suddenly plugged an event "sponsored by new Heineken Premium Light, the first light beer worth the name Heineken!"
Ugh.
I hated it when that deer-in-the-headlights thing overcame me during mediocre or bad footage. I'd push the fast forward bar along and think: will he ever take that thing out of her mouth? If he did, but only in order to ejaculate all over her face, it was an emotional pinch for me. Amateur porn is real sex, not someone's job. I don't want to be treated that way. How did the woman on the screen feel? I'm not judging her sexual experience, but when it comes to watching sex, I'm selfish. I can't help but project what I see on the screen onto my own paradigm. Someone else might be doing it, but it's still all about me. Hence, I quickly found that no matter how graphic and banal the footage, it was almost always complex.
A click here, another over there. My eyes frenetically scanned screen after screen of thumbnails. The search, with all its primal stimuli, became tiresome, even annoying. There was very little that was sexy to me. The endless surfing was the zenith of frustration particularly when I was unsuccessful. Who wants to waste an hour looking at porn that doesn't turn them on?
I admit there are gems and high-riding waves among the online porn like Amateur Bondage Video. And I love it that 47-year-old Doris from accounting, brought up on the mantra Good Girls Don't Do Certain Things, can slip into the den and furiously rub off while watching Lonely Housewife Fucking Her Vacuum after a lifetime of guilty curiosity. One big surprise was the relief I felt at finally seeing what other women's genitals look like and how women touch themselves. Men have been comparison checking ever since the locker room. Board members often have nowhere to hide. Vaginas are different. Unless you're a gynecologist or a gay woman, you don't see them. The pink panther stays under wraps until we open it up. Even to view my own, I have to fold up like a pretzel on the bathroom floor with all the lights on and get tricky with a mirror. Playboy is no help. Hefner's minions either Photoshop out any indication of an orifice or leave a tiny hairless line that peeps, "I'm a very well-behaved little muff."
Double ugh.
But the online amateurs are fleshy beauties, lush with folds and colors from pink to brown to dusky rose. These are the childbearing workhorses of human sexuality, unapologetic and closed five days a month, thank you very much. They roar, "I am pussy!" and get my unconditional support.
Then there was this: the image of a man buried between a woman's thighs moved me to click through to Female POV 3. The man was handsome and muscled. The woman was filming the action. "It's taking too long," he said as he looked up and revealed his flaccid penis. Next was a failed attempt at intercourse. Then the woman bent over and fingered herself to provide a visual. The man stared into her, his face vulnerable and desperate, his right hand furiously stroking. "The camera and stuff just makes me a little bit nervous," he said. She urged him to ignore it. Nothing worked. The man collected his clothes from the floor and left. "Hey," said the woman, whose face remained hidden, "Close the door, please."
I blinked back tears. I was furious over the woman's indifference. But at the same time, I waxed protective — even feeling maternal — for the man. Women complain about sexual objectivity all the time. This was the same sort of sexual abuse made worse by the unavoidable evidence, all of which was recorded by that obnoxious little broad's camera. I wanted to reach into the screen and grab her by the neck, plop her down and say, "Think you're such hot shit? Don't forget that all your shaved sweetness did nothing for that man. Everything here failed, including you."
And that is how XTube, self-billed as "the greatest thing since the orgasm," managed a total eclipse of my arousal for the rest of the day.
I later realized that the clip was not a failure, but the most evocative footage I'd seen, hands down. It had every right to be online and then some. So it goes when you sail the sea of free online sex. Every adjective applies. It's funny and sad and sexy and messy and arousing and painful and infuriating and, well, a lot like real sex.
But we've been recording real sex forever. What's different about Porn 2.0? This new porn frontier is thriving because the logistics that heretofore governed adult content are stripped away. To procure the new sex, all I have to do is step into my home office and fire up the Mac, which is miles away from the seedy "Adult" stores on the other side of town. Once online, I'll find all the amateur footage I want compliments of high-speed Internet and inexpensive digital cameras. The broadcasts come from across the globe.
It can be overwhelming.
The sheer volume and range of content makes me feel as though I am standing with my nose one inch away from a fifty-foot billboard that is glaring and blaring a million different sexual messages. Thus far, Web 2.0's John Q. Public editor might be dealing aces over at Wikipedia, but not here. In fact, the more he gets his paws into online sex, the more raucous it becomes. After all, honest sex doesn't come with six-pack abs and good lighting. Perhaps it's no surprise that the public editors of Wiki have spent the past two years making that world look like a real reference site and making XTube look like real sex.
But do I really want Editor 2.0 to clean this sex up?
I don't think so. Despite my quibbles, I'm rooting for all this diverse new unbridled sex with all of its imperfect beauty. And even though I don't drop in that often, I'll be checking in once in a while to see how things are (ahem) coming along.
Visit the 1/11/08 entry of O'Brien's blog for pertinent links.