This is the first episode of Follow Your Ears, a new weekly radio program committed to original inquiry and the pursuit of a specific subject through several unusual angles.
Listen: Play in new window | Download
Aurora, Sandy Hook, Virginia Tech. We're shocked by the massacres and the loss of life, but how did we get to this? This is the first of a two part program examining guns at length.
---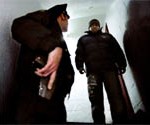 Edge of the South Bronx
On the edge of the South Bronx, everybody we talk with has an opinion about guns. One man, held up at his store twenty years ago, developed a lifelong fear. (Beginning to 2:49)
---

Falling in Love with Guns
Before she was the acclaimed author of Sons and Other Flammable Objects, Porochista Khakpour fell in love with guns. In an essay for Slate published in December, Khakpour wrote that she thrived on the attention, even posting a series of sexy shooting range photos on MySpace. Khakpour talks about why she could relate to Nancy Lanza and why guns proved both seductive and problematic. (2:49 to 7:51)
---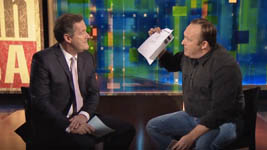 "1776 Will Commence Again"
After Alex Jones's meltdown on CNN, we talked with Saul Cornell, a a professor of American legal history at Fordham University and the author of A Well-Regulated Militia to untangle the Second Amendment's true roots. Cornell points out that the Second Amendment has a good deal more to it than the right to keep and bear arms and the "Red Dawn fantasy" and discusses how militias and civic obligation were more what the Founding Fathers had in mind. (7:51 to 23:26)
---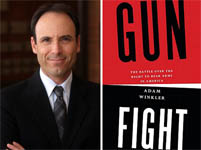 Interpreting the Second Amendment
Adam Winkler is a professor of constitutional law at the UCLA School of Law and the author of Gunfight. He provides more answers on the Second Amendment, describing how the NRA was originally for gun control before a fateful meeting in Cincinnati when gun rights radicals took over an annual meeting and pointing out how recent Supreme Court decisions such as District of Columbia v. Heller and McDonald v. Chicago have helped to curtail regulation efforts. (23:26 to 44:46)
---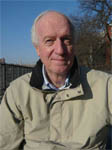 Living with Guns
Our final guest is Craig Whitney, a former foreign correspondent for The New York Times and author of the book, Living With Guns. He is a liberal who believes that the Second Amendment should be honored. (44:46 to end)
---
Follow Your Ears #1: Guns, Part One (Download MP3)
This text will be replaced