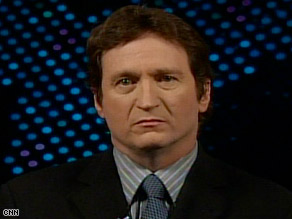 Among the many media casualties on this Black Friday was Radar going down. I've been told that Radar staffers were asked to clear their desks by 3:00 PM and likewise asked to sign off on a voluntary layoff form. And as if these developments weren't disgusting enough, editor David Perel announced on the same day just how happy he was to be on board. Perel, moving to Radar from the National Enquirer, had this to say to Mark Paretsky's Cover Awards this afternoon: "I have already been contacted today by some top entertainment and news journalists who want to be part of this new venture. I am looking forward to putting together a new team that is the best of the best. We are hiring now!"
It's possible that Perel is just too much of a fucktard to understand that writers and editors were being unmoored while he spoke these words. But surely even the biggest dunderhead in the media world could understand that any makeover into a TMZ competitor would likely involve laying a few people off. Perel's total insensitivity to the Radar staffers who were let go earns him the rare honor of Fuckhead of the Month — never awarded to anyone in this site's history!
(via Gawker)
© 2008, Edward Champion. All rights reserved.