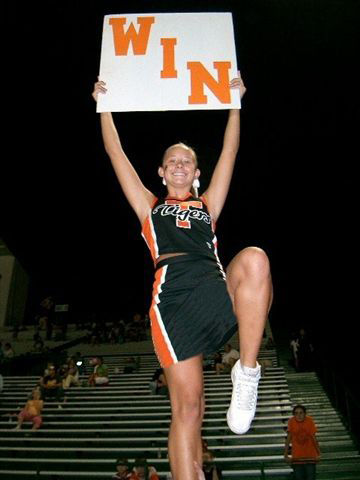 [Our Save the Blogs coverage continues with a special guest post from fifteen-year-old cheerleader Shannon Byrne, who just received an C+ in her English 3A class and has some Michael Connelly team spirit!!!!!!!!!!]
Like, OH MY GAWD! It's time to go all like EWWWWWWWWWWWW from those dorky bloggers with the taped glasses and the pocket protectors! They have bad B.O. and certainly NO team spirit! (Go Little Brown! Go Connelly!) The other day, I was passing Pietsch a note in class! And he was like, "What have the bloggers ever done for us?" And I go, "Exactly!" So I dropped my panties and pissed all over a scribbling my varsity boy did of Mark Sarvas! Ewwwwwwww! Grosssssss!
So, like, enough "newspapers are dying" stuff and we're talking about, like, food chains and parasites. OH MY GAWD! Bloggers. EWWWWWWWWWWWWWWWWWWWWWW!!!!!!!!!!!!!!!!!!!!