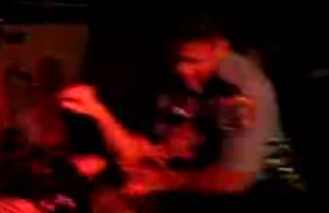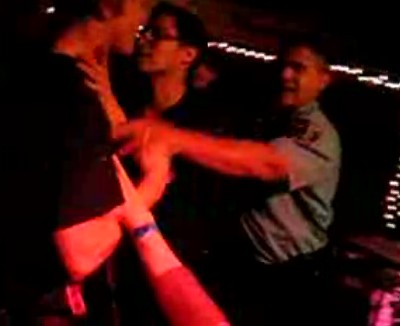 At a small club in Houston, a cop entered the club to investigate a noise disturbance. Reports are coming in that, instead of having the decency to talk with the management, the police officer walked directly up to the stage and slammed a musician to the ground. Not stopping there, this police officer then tasered three people just for kicks.
This rampant abuse of authority, which resembles behavior that I was subjected to earlier this year by San Francisco's "finest," is uncalled for in any context. There were numerous peaceful methods that this officer could have employed to deal with the situation. But instead of talking reasonably with the club owners or the crowd, he gave into stress, pressure, violence, or who knows really, and created a situation that escalated out of control.
I sincerely hope that the victims of this officer's abusive behavior plan to file a report against the officer and that they do not remain silent.
Links: YouTube video, Houston Metblogs, more video, more links, band's message forum. (via Boing Boing)
[UPDATE: According to this site, the cop's name is G.M. Rodriguez and his badge number is 7854. You can air your complaints by calling the police station's public affairs division at 713-308-3200.]
[UPDATE 2: The Houston Chronicle has presented this incident as if Rodriguez was the one attacked. It would seem that the video links suggest otherwise.]
© 2006, Edward Champion. All rights reserved.