LOS ANGELES (AP): In an effort to reach out to a new demographic, the Walt Disney Company announces the introduction of Literaryland, a new section that will be added to Disneyland and Walt Disney World in 2006.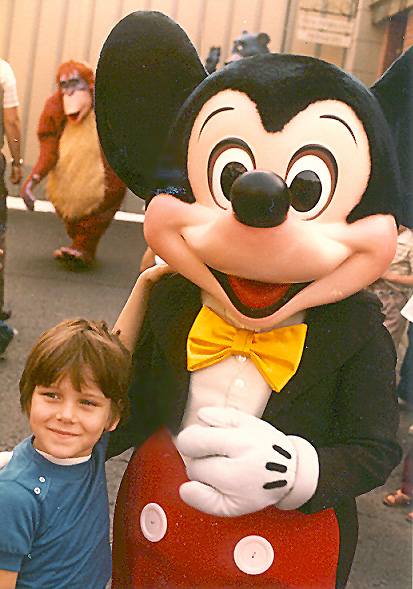 Magic Space Mountain: An exciting new ride that takes seven years to complete! Riders will be pummeled with ideas and then treated at a hospital, where they will rhapsodize with Mickey Mouse and philosophers.
It's a Small World's End: Passengers will be able to witness scenes from various T.C. Boyle's novel (sexual communes, Victorian prudery), as an insufferable song (composed and sung by T.C. Boyle himself!) is played at top volume.
Greymatterhorn: A new cafe reproducing Teutonic existential splendor which will serve up such dishes as the Croissant of Pure Reason, Beyond Food and Evil and a special omelet called Beating and Fluffiness. Customers will be encouraged to eat their meals in angst.
Pirates of the Fabian: Visitors will be attacked by overly idealistic turn-of-the-century writers dressed up in pirate garb, taunted by various passages from George Bernard Shaw and E. Nesbitt. Our marketing experts report that 95% have exited the ride with their capitalistic philosophy intact.
Literaryland hopes to continue Disney's long legacy of understanding the tastes of the American public. Several books will be offered with their morbid endings changed for happy consumption. Disney plans to tie in Literaryland with its upcoming animated musical (set for release in 2006), Walt Disney's Crime and Punishment, which will feature a tap-dancing Raskolnikov smiling in the face of poverty, with a talking bowl of Top Ramen for company.
This is an exciting time for Disney. We hope that you can join the fun!