Earlier this week, Maud Newton voiced her concerns about the direction that the New Yorker was heading, specifically focusing on the August 22, 2005 issue, which features a sole sponsor — Target.
While Maud has already pointed to the waning editorial content (perhaps best recently represented by Ken Auletta's uncritical puff piece on morning talk shows, "The Dawn Patrol," which appeared in the August 8/15, 2005 issue.), I'd instead like to dwell upon the insidiuous design.
I've been a subscriber to the New Yorker for years, but I have never seen advertising that has gone out of its way to blare out editorial content like this. Below are three samples from the latest issue. Note the way that the red in the advertising is of a brighter hue than the red in the headlines. Note also the way that Target has appropriated the New Yorker's classic art deco look for its advertisement, only to invade this design motif with its odious red targets.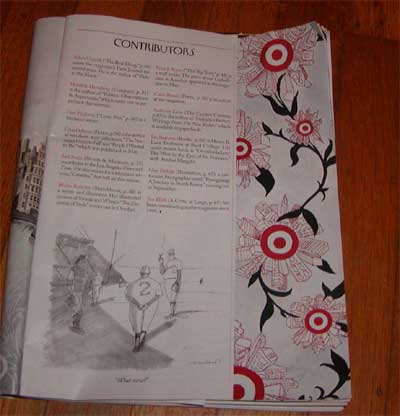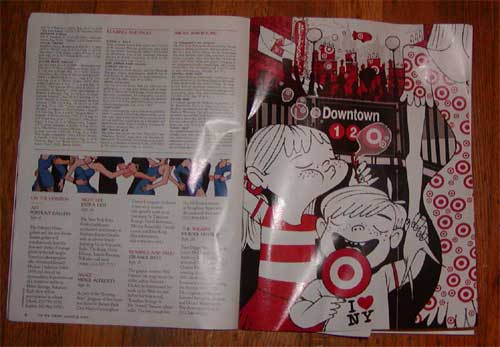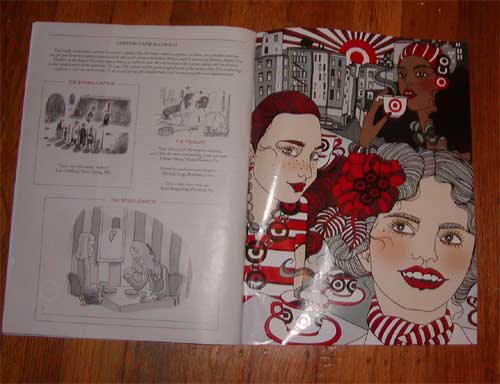 I think, between this and the Auletta piece, this is a clear signal that a magazine which once prided itself on sophistication, lengthy articles addressing multiple sides of an issue and clean design is now more concerned with whoring itself out to publicists and advertisers.
David Remnick oughta be ashamed of himself.
[RELATED: Advertising columnist Lewis Lazare weighs in and he isn't happy. He calls this issue "[a] 90-page publication where it is almost impossible to discern any line of demarcation between Target's advertising and the New Yorker editorial product."]