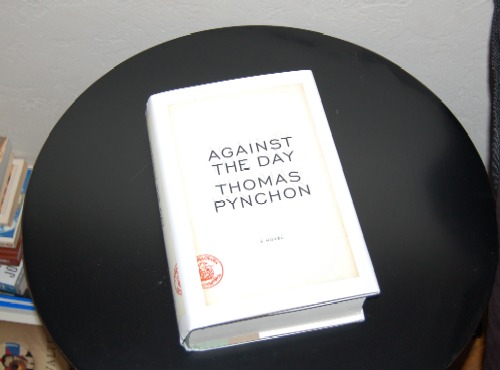 First page: epigraph from Thelonious Monk.
Flip.
Next page: Seal.
Flip.
Title page: One. The Light Over the Ranges.
Flip.
"Now single up all lines!"
"Cheerly now…handsomely…very well! Prepare to cast her off!"
"Windy City, here we come!"
"Hurrah! Up we go!"
It was amid such lively exclamation that the hydrogen skyship Inconvenience, its gondola draped with patriotic bunting, carrying a five-lad crew belonging to that celebrated aeronautics club known as the Chums of Chance, ascended briskly into the morning, and soon caught the southerly wind.
1,081 pages to go.