Oh, the Glory of It All, a memoir written by McSweeney's editor Sean Wilsey, has been getting hyped hyped HYPED. Wilsey is the son of Dede Wilsey, a wealthy socialite here in San Francisco. And the book, which purports to be this year's answer to Mommie Dearest and has folks in this town (including Armistead Maupin) claiming mighty conflagrations, arrives in bookstores this week. It's got the Dave E________ Seal of Approval. It's had launch parties bounced from the San Francisco Art Institute. it's got the New Yorker excerpt, and now, as if that sort of publicity wasn't enough, it has this lengthy Gray Lady profile:
The title of his book, "Oh, the Glory of It All," was something Mr. Wilsey uttered when he was alone and things were glorious: The first time he can remember saying it, he writes, was "alone in the bathroom, when I finally got a grip on potty training."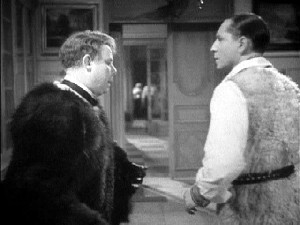 Sometimes a shaggy dog is just a shaggy dog. (Or in this case, probably just a guy in a bear suit.) I've had a lot of experiences alone in the bathroom too, but no matter how much money you gave me, I don't think I'd ever commit them to the spine of a tome. I respect human decency too much.
If this memoir is what it's cracked up to be and if Wilsey is today's answer to William Styron, then why couldn't Wilsey come up with a better pulp-inspired title? (Why not My Momma Screwed the Rich Men Over on Mink?) Further, how "brave" is it really for a privileged man to badmouth a number of local socialites in the interests of "revealing all" in the process? Isn't this exactly what Egghead gave Toby Young hell for when he penned his memoir, How to Win Friends and Influence People?
But to hell with casual hypocrisy and another jaunt down Jean Renoir Lane. The gang at SFist have a better take on this mess than I do.