Some filmmakers unfurl pyrotechnics at their audiences, flaunting their tricks like a crass magician. Others compensate for their inability to tap into the visceral by offering cerebral puzzles. Robert Altman simply wanted his audience to observe the human condition, however painful, baroque, or unappetizing it might be.
This is a rarer sensibility than one might expect from a filmmaker, which makes Altman's death particularly shocking. And it's no surprise that Altman was praised and marginalized, often both at the same time, as he somehow kept on making films, many of them financed by the big studios, that were irreverent, inexorable, and often misunderstood.
It is telling that Altman's technical innovations emerged not from the need to show off (although The Player's opening shot, a fabulous riff on stylistic excess, might be exempted), but from a compulsion to chronicle humanity, whether contained singularly in Philip Baker Hall's harrowing portrait of Nixon in Secret Honor or the considerable population of characters his films were known for. I could talk endlessly about his leisurely pans and zooms, executed as if a stoner had cross-pollinated with a nouvelle vague vanguard. For McCabe and Mrs. Miller, he erected a whole town and asked each extra to fully inhabit his part. There are his multitrack audio innovations seen in Nashville. Altman didn't tell the actors when the camera and the mike would be on them and simply had them improvise their scenes, thus removing any lingering dregs of exhibitionism and ensuring that his cast would give naturalistic performances.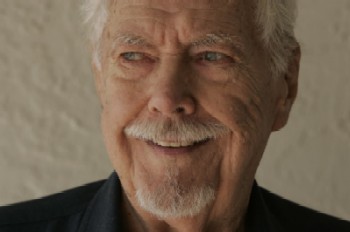 But was Altman a true naturalist? Altman's highly entertaining The Long Goodbye is, aside from Robert Montgomery's The Lady in the Lake, the most idiosyncratic of Raymond Chandler film adaptations, transforming Marlowe into an inveterate wisecracker contending with 1970s Southern California. And in heightening Marlowe's sarcasm and juxtaposing this against SoCal excesses, Altman, aided by Elliott Gould's perfect casting and Leigh Brackett's exceptionally witty script, managed to compartmentalize genre elements, dissecting Chandler's narrative elements (the repartee, the ladies, and Marlowe himself) while entertaining us. Consider how the opening of Brewster McCloud, where we hear "I forgot the opening line" instead of the MGM lion roar. Altman was not only concerned with how films could reflect the human condition, but how the film medium could be manipulated, perhaps dismantled completely, to favor the human condition
Altman's sense of play was so heightened that I'm tempted to call him the cinematic Nabokov. MASH was a film with cojones, one of the first films depicting malaise and arrogance in a horrific war environment with careful insouciance. Thieves Like Us took the great noir classic They Live by Night and turned its characters into slow-witted robbers with the radio constantly blaring in the background. Short Cuts featured Julianne Moore delivering a monologue about her troubled marriage naked from the waist down and also included the fascinating context of Jennifer Jason Leigh talking dirty into the phone while changing the diapers.
Where other octogenarian filmmakers rested on their laurels, Altman went to the grave directing. He simply could not stop. Even his most recent films reflected his almost constant curiosity: the dance world (The Company), a return to politics (Tanner on Tanner, the Garry Trudeau-Altman collaborative followup to Tanner '88), the chasm between classes (Gosford Park, which included several wry homages to Renoir's The Rules of the Game), and the humanity found within small town life (Cookie's Fortune).
Only Altman could have conjured up the classic moment in Nashville where Keith Carridine sings "I'm Easy" to a crowd, where not one, but two women in the audience believe that the song is about them. In the next Carridine moment that follows, we see Carridine in bed with one of the women, who has made this decision at a tremendous personal cost. But we know that Carridine will go on philandering, not giving a damn about her.
Altman was unafraid to take risks. Even in his latter years, he was turning out idiosyncratic films like Dr. T and the Women, defying the MPAA with a closeup shot of a baby bursting out of a vagina and ruminating upon the gender gap at the risk of coming across as a misogynist.
Now that Altman is gone, I'm hard pressed to name another living filmmaker as playful or as fiercely devoted to depicting humanity in its simple yet multifaceted form. Mike Leigh comes to mind, but his subject matter is more committed to the caustic. Wong Kar-Wai is also close, but Wong's visuals are as potent as his subjects. Jean-Luc Godard is still alive, but his pugnacity has overtaken his innovations.
I must turn back to Altman as sui generis: his perverse amicability, his love of jazz, and his incessant though unobtrusive experimentation. He was one of the best cinematic realists we had. And I don't see any emerging filmmaker coming close to Altman's accomplishments.