[EDITOR'S NOTE: Sadly, this website's proprietor could not attend PEN World Voices due to contracting a particularly nasty bug. Thankfully, the more robust Eric Rosenfield was able to pick up the slack. What follows is his report from the Umberto Eco, Salman Rushdie, and Mario Vargas Llosa panel.]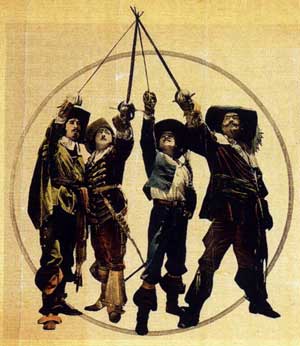 The theatre at the 92nd Street Y was packed. It was a sold out house for three prominent international authors. Umberto Eco read in Italian from his well-known novel Foucault's Pendulum in Italian, while its English counterpart scrolled across a screen behind him. (This surprised me. I expected him to read from his more recent novel The Mysterious Flame of Queen Loana. Foucault's Pendulum had come out twenty years ago.) I liked the idea of the author reading his work in the language it was originally written (as Rushdie later said, we should hear the words the author actually wrote). But the text scrolled far too fast and the last lines didn't move for a long time as Eco finished his reading. Next, Rushdie emerged. In a major blunder, ushers paced down the aisle asking for question cards. You see, the Y decided that the best way it would conduct its audience Q&A was by having the audience write down their questions on little cards provided in their programs, then giving these to the ushers, who would then pass these cards up to the moderator. However, it wasn't right to collect the question cards as one author stopped reading and another author started. We were too busy listening to think about the questions we might want to ask.
Rushdie read from The Enchantress of Florence, a book that will be released in the States next month about Akbar the Great of the Mughal Empire, a sultan who apparently set up a kind of debating house where people could freely discuss philosophy and religion. Akbar's relationship with his Muslim religion was best summed up during a funny moment where he proclaims "Allāhu Akbar" — the words meaning either "God is Great" or "Akbar is God."
Lastly, Mario Vargas Llosa read from his latest novel, The Bad Girl. Again, the English text scrolled too quickly and ushers asked for comment cards. The excerpt itself was the touching story of an adolecent boy's first crush and the cultural clash between him and that crush's Chilean origins.
Finally the three sat with the moderator, Leonard Lopate. Lopate himself didn't have to do very much; with the slightest prodding the three would go off on tangents about writing, language, politics or anything else. They were called "The Three Musketeers" because Eco had dubbed them that twenty years before just after a similar event in London. Other names were discussed, such as the Three Tenors — "you don't want to hear us sing," Rushdie dryly commented — or the Three Stooges. (For my money, bombastic, energetic Eco is Curly; dry, even-toned Rushdie is Moe; and Llosa, who waited his turn to speak and tried not to interrupt anyone, is clearly Larry.) The Musketeers theme gave Eco a platform to start talking about Alexandre Dumas. Eco explained that, while the Three Musketeers was a well written book, the later Count of Monte Cristo was awfully written. Eco said that he had once tried to rewrite Monte Cristo and cut it down by improving the style, but doing so made it somehow lose its magic. This led to a discussion about whether a book could create a myth without being a great work of literature. Rushdie said this was true of The Last of the Mohicans, which was also a terribly written book. Llosa disagreed about Monte Cristo. He said that he had cried when he'd read it and that's what made it great literature: It had touched him. Sentence-by-sentence reading wasn't as important.
The role of politics in literature and among literary figures was also discussed. Llosa had, after all, run for president of Peru. Rushdie said it was a great thing he'd lost, since he could now write more novels, and Llosa agreed, quipping, "The people of Peru loved my novels so much that they didn't vote for me."
Moderator Leonard Lopate asked why authors in America tended not to get as involved in politics, as opposed to other countries where this was more the norm. Rushdie said that Americans had been involved in politics as recently as Norman Mailer, who had "waded in completely" and made himself a figure of cultural consequence. Eco said that the problem with America, and England as well, was geographic. In other countries the universities were in the cities, while, in America and England, the universities tended to be outside of them, leading to the intellectuals being less involved with the general cultural and political scene.
Lopate suggested that in America, writers are seen more as entertainers. Rushdie said that "you can tell the importance of literature by the apparatus in place to repress it." Llosa agreed, saying that you need a dictatorship: if a society and a government is functioning properly, literature is entertainment. Rushdie said that another part of the problem is the "professionalization of the commentariat." In England, when there's a major political event, the media goes to well-known intellectuals and asks their opinions. In America, the people who have opinions on political events are professional opinion-havers, and they're the only ones who are allowed to have one. Eco pointed out that the exception was Noam Chomsky, but nobody in America knew how to take him.
Llosa also said that a lot of intellectuals weren't trusted in other parts of the world. Think of all the intellectuals with terrible politics, elaborated Llosa. The greatest philosopher of the twentieth century, Heidegger, was a Nazi and never repented for it. Ezra Pound was a fascist. Sartre was a Maoist. This has, as a result, made people very suspicious of intellectuals.
Eco still thought it was strange that in America we have some of the most important writers in the world, that these writers are read all over, but they have no political power in their own country.
When the time came for the audience questions, there were predictably very few of them. Lopate commented that there were all these people and only five questions were passed up. The Y really dropped the ball on that one.
Despite this setback, the event was amazing. The three authors offered fascinating outsider takes on America and literature, and I think we need more of this type of event. Other mass-media events where authors are interviewed, such as The Charlie Rose Show or NPR, are always more structured and hindered by time constraints. Having three people like this capable of conversing with each other and talking freely about a range of topics was both refreshing and fascinating.