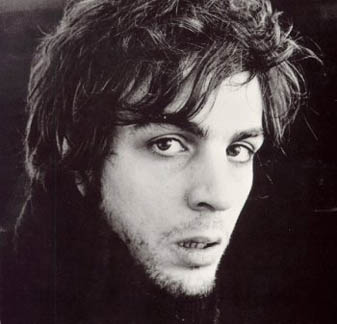 So I avoid the cultural headlines for twelve hours, scratch my head over why people are suddenly quoting Syd Barrett lyrics, and learn that the great Syd Barrett has died. He was only 60 years old, spending much of his life indoors, withdrawn from humanity.
One shouldn't discount the importance of Pink Floyd's The Piper at the Gates of Dawn, an homage to Barrett's favorite childhood book, The Wind in the Willows. It was the album that launched Pink Floyd and psychedelic rock as a whole. Barrett was the kind of artist who made you wonder if, in a parallel universe, Salvador Dali had chosen the guitar over the paintbrush. With Barrett as bandleader, Piper is a far more literate, playful and innovative album than the austere aural bombast Pink Floyd committed themselves to in the 1970s. One can single out Piper's lunatic organ sounds, its jangly noise, or the crazed lyrical and instrumental dissonance that tantalizes from the get-go. (Who could forget the incoherent but strangely poetic "Line and limpid green a second scene, a fight between the blue you once knew?") Or one can simply kick back and enjoy "Interstate Overdrive" as a driving dreamlike dirge.
Barrett would later put out the strong solo album The Madcap Laughs, recording it with former bandmates Roger Waters and David Gilmour, and another album (which I never got around to listening to) simply called Barrett before disappearing into his inner sanctum, sometimes homeless, always tortured, for good. It's a pity that Barrett wasn't able to conquer his demons and carry on further. But a tamed Barrett wouldn't have created the devilish oeuvre that will carry on for many years to come.
(via Jeff)
[UPDATE: Levi Asher also offers a remembrance.]