Back in the days when I played at the gilded trap known as the nine-to-five rap, there were often times in which my failure to distinguish social hierarchies was at odds with policies practiced off the clock. There was a night when I went out to dinner with my fellow co-workers. One of those terrible fusion places. The kind of place not so keen on food and atmosphere and social camaraderie, but where the individual goes to be seen. I have never cared too much about being seen, but I do like to have a good time, even if my own social tendencies sometimes get me in trouble.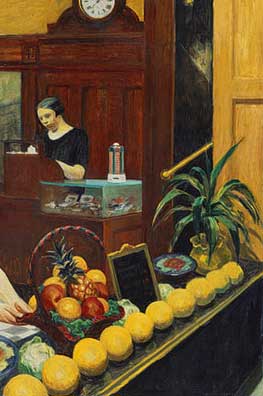 The place pounded bad house music at deafening levels. There was very little light, save for a strip of green neon snaking around the perimeter of the bar. The waitstaff were clad in black, murky figures who sneaked up on tables like highwaymen descending upon a stagecoach. I kept feeling around for my wallet just to be sure.
It was clear from the stray sentences that managed to penetrate through the deplorable four four beat that my co-workers had class aspirations. Their fun was tied into the consumption of material goods. Whether spending every spare dollar on needless decor, drinks tabs that extended into a three digit sum in mere hours, or the blow that one secretary snorted in the restroom with a file clerk two decades her junior. ("I still have my tits," she once said to me, little realizing that my interest in breasts had to be justified with some minimum but by no means unreasonable level of smarts.)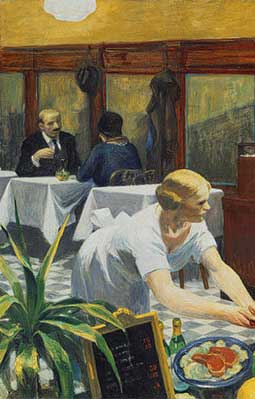 I lost interest in the talk of a reality television show I had never watched and began observing a server who reminded me very much of one of the attorneys at the firm I was then toiling at. She had spent a good deal of time perfecting her posture, had carefully kept up her skin, and was in her early thirties. Roughly around the same age. The resemblance was so similar to me that I could imagine her replacing a tray with an attache.
I pointed out these physical and behavioral similarities to the group. They looked, conceding that there was some resemblance. But the secretary, slamming down her fifth straight shot of Jamison's, waved her finger imprecisely in my direction and insisted, "But [attorney name's excised] is beautiful!"
The waitress and the attorney were indeed both beautiful. But I didn't really see why one would be more beautiful than the other. The only real difference was the vocation and the amount of take home pay.
But I suppose that if you look through a haze of drug and drink and drudgery, your sense of the world grows distorted. The ugly takes on a sudden allure. The tendrils of stasis start to resemble upward mobility. And beauty, which takes on many forms great and small and shouldn't have a price tag, is hopelessly cross-stitched into commodity.