(This is the first of a year-end three part article celebrating the many podcasts I listen to. To read the second part, go here. To read the third part, go here.)
Because I walk a great deal and produce radio, I listen to a fairly hefty number of podcasts. The only person I know who rivals my heavy listening is the incomparable Fred Kiesche, a remarkably generous friend to radio who once confessed to me that he listened to 105 podcasts. (That the good Mr. Kiesche still finds time to be a dutiful family man and a hard worker is a tribute to his phenomenal character and his inspiring energies.)
Podcasting is not only an intimate and deeply meaningful medium that somehow always manages to refuel the soul, but it's become an essential part of my efforts to understand numerous perspectives and other points of view. There are so many tremendously talented producers out there spending many hours of their precious time investigating human truths and unpacking existential quandries that I have felt incumbent to single out particularly outstanding examples from time to time on Twitter. But these efforts do not seem to be enough. Friends, who know of my fervent dedication, have often pressed me for the full list of titles. But because the number is quite large and there is something a bit gauche about consulting my phone and reading out a list of titles, I generally tend to hand-pick titles that I believe my friends will enjoy based on what I know of them and the time they have at their disposal. But this tactic, while honoring both producer and listener, is not altogether fair to all the podcasters I feel indebted to single out, for I am deeply loyal to and passionate about all of them.
So I've decided to reveal my full hand. This is the first of a three part article that will be released over the next week. Every podcast that I have listed below, covering variegated viewpoints and a motley array of topics, is doing incredible work in exploring the human condition and is worthy of your earbuds. Rather than break down the podcasts by subject, I am listing them in alphabetical order, with a few notes on why these shows are worth listening to.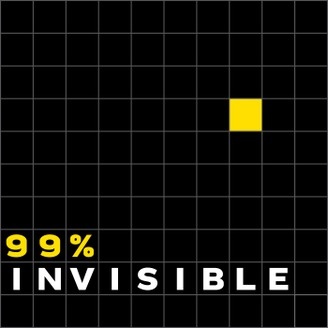 99% Invisible: Roman Mars has become something of a rightful legend for establishing a formidable independent podcasting network, but he's also a fantastically passionate producer, exploring the impact of architecture, design, and many other sensory realities we take for granted (such as wayfinding) without ever coming across as a know-it-all. Mars's voice is warm and sincerely gushing, almost demanding that the listener bolt to the library to learn more. This program is a generous and well-researched resource for information junkies, getting into the history of military food and how it affected our kitchens and overturning, in Snopes-like fashion, the true history of milk carton kids, which was not as prominent in American culture as one might think. That Mars manages to pack so much into twenty minutes on a regular basis is a tribute to his concision, his very smart sensibilities, and his deeply meaningful impact upon podcasting. (Link)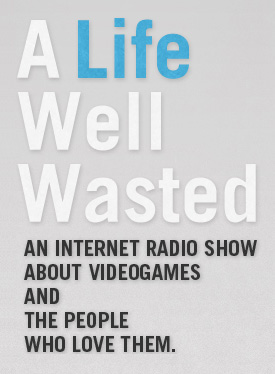 A Life Well Wasted: Robert Ashley has produced only seven installments of his tremendously intelligent exploration of video games in in the past six years, but a newly released episode of A Life Well Wasted is always an event. The show, which started with a nonpareil oral history of Electronic Gaming Monthly's closing that brought heart and sophistication about how bonds are formed at a magazine, is driven by empathy and listening. Ashley does all the atmospheric sound and music on his own. The great composer Ennio Morricone recently defined a real composer as "someone who does the composition, orchestration and arrangement." If such a definition can be shifted over to the podcasting world, then Robert Ashley is one of the most real podcasters we are very fortunate to have. (Link)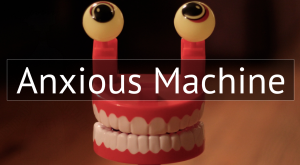 Anxious Machine: To what degree are we changed or possibly tormented by technology? Rob McGinley Myers is very much on the case, whether its tapping into his brother's hatred for the Internet or an incredibly touching story about a woman who refused to believe that she was losing her hearing and how her life changed when she received hearing aids. What I love so much about Anxious Machine is how it is about technology without never seeming to be about it. It has this amazing way of emphasizing the human in all of its segments, almost mimicking the obliviousness of the profiled subjects in the way that a tool has changed them. (Link)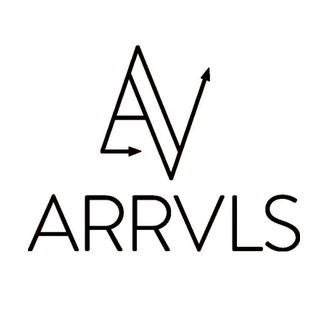 ARRVLS: There is a podcaster who I won't name, someone who I mistook for a friend, who believes that he's so good and so certain about people but who blew a very big chance he had at a major radio program and who only really cares about how he can use people. I know this because I've heard from a few others who were bamboozled by him. Which is a great shame. Because this podcaster's failure to be a kind and understanding person, his tremendous solipsism and immaturity, is what is causing his work to suffer and preventing him, irrespective of my personal feelings for him (for good work is good work, regardless of whether the artist is a jerk), from being on this list. For this podcaster does not possess the rigor, the empathy, much less the robust commitment to truly connect with people. He only makes radio because he has nothing else going on in his life and, because he really hates himself and seems to despise the people who so generously tell him their stories, his work is little more than desperate conceptual lunges that never pan out. So when I discovered the confident, cogent, deeply meaningful, compassionate, and wondrous show known as ARRVLS, I knew I was listening to something that represented what this other podcaster lacks the inner courage and the humility to reach. What distinguishes ARRVLS is the way in which Jonathan I. Hirsch's great work lets its subjects present their ideas (such as this remarkable view of the body as a map). Hirsch never strangles the listener into a prerigged conceptual thesis that is predicated on ridicule over reality. His mixing springs from the cadences of the people he listens to. He wants to not only enhance other people's stories, but to allow you to feel them in the nuanced manner that he dramatizes the stories through his sound design. Hirsch is an extraordinary talent and I'm baffled as to why his work isn't championed more. (Link)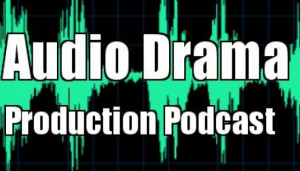 Audio Drama Production Podcast: If you haven't been paying attention to the podcasting landscape, we are presently in the midst of a great radio drama renaissance! Producers all across the planet are telling exciting new stories in this ever evolving medium. Where in the sam hill does one even begin to get the lay of the land? Leave it to Matthew and Robert, the fine enthusiastic Scotsmen behind Yap Audio Production, to offer not only an endless cataract of tips and tricks for unwashed and experienced producers, but who are vigorously tracking any and all known developments and creating a vital and inclusive community in the process. Whether it's a detailed breakdown of binaural drama or the two gents riffing in their car on A to Z terminology, Matthew and Robert's excellent program remains a must listen for anyone who is even remotely interested in audio drama narrative. (Link)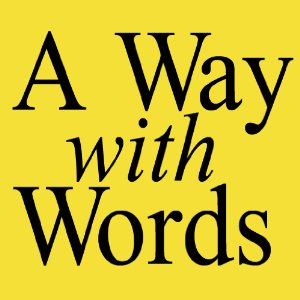 A Way with Words: Martha Barnette and Grant Barrett, based out of San Diego, are probably the most earnest and enthusiastic radio hosts on language working today. This is a call-in show, one that takes in queries about idioms, etymology, and odd lexical developments from listeners all across the country. So there is a certain populism involved, something that I have passionately defended in response to a few literary snobs who regrettably insist on sneering down on the rabble. But understanding language doesn't have to be the province of the privileged few. As A Way with Words's weekly callers regularly remind us, words are something that affects all our lives. Barnette and Barrett are always unfailingly kind and patient and inclusive with the callers, reminding us that is our duty as thinking and feeling humans to do everything in our power to bring out infectious wonder and curiosity in all around us and not skimp out on the understanding. (Link)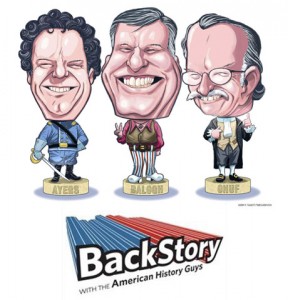 BackStory: One of these days, some pedantic cultural journalist will identify the mysterious "Anonymous Donor" who helps keep this thoughtful program afloat. Whoever the donor may be, the generous help has allowed three endearingly effusive historians — each specializing in a different century — to produce one of the most low-key, relaxed, and far from humorless history programs on the radio. This great trio understands that looking back at the United States's long relationship with Islam is vital to understanding what it is to be a Muslim in an age of Trump. But they're not above delving into the history of shopping, a very useful overview of populism, and even America's relationship with meat. The results, much like The Bowery Boys (see below), show that history need not be a turgid subject, but something so alive that it beckons an audience to seek the connecting threads to the present. (Link)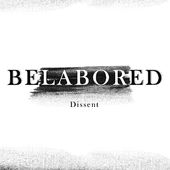 Belabored by Dissent Magazine: When the great Steven Greenhouse had to take a buyout from the New York Times in December 2014, America lost the only dedicated labor reporter working for a major newspaper. But Belabored, hosted by Sarah Jaffe and Michelle Chen, has been valiantly filling in the gaps, examining the ongoing "fight for $15" and helpfully filling in its audience on many of the important developments going on with organized labor. Interspersing Democracy Now!-style news summaries with author interviews, the show has become an invaluable resource for a topic that affects all of our lives, but that few media outlets seem to care about anymore. (Link)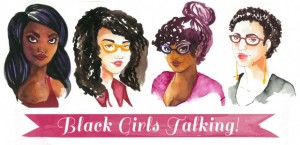 Black Girls Talking: This perspicacious quartet of ladies are valiantly on top of pop culture, serving as a cheerful referendum on the privileged hubris that drives NPR's obnoxious Pop Culture Happy Hour, whether it be interviewing Dear Kate founder Julie Sygiel or breaking down respectability politics with Janet Mock. This is pop culture talk that's actually about something. The podcast somehow finds the energy to tackle racial representations in just about every major TV show and often gets into some lively and impassioned talk that seems to escape most self-appointed pundits. I was able to save myself a ticket for Magic Mike XXL (well, not that I ever really had the desire to see it), thanks in part to an episode that summed up everything I needed to know. And the regular crushes espoused by the ladies have had me wondering on occasion if it would be in my best interest to woo Mos Def. (Link)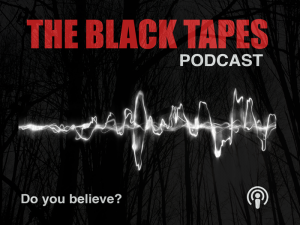 The Black Tapes Podcast: Only a few months ago, this wonderfully creepy radio drama emerged on the Internet and has deservedly racked up a following. The show follows a radio reporter who sifts through a series of enigmatic tapes containing unresolved paranormal mysteries. From that simple setup, the show established a rather labyrinthine plot behind the tapes, something that goes deeper than a mere Serial meets The X-Files production. And that mystery has reached a point where the show's devoted fans have transcribed all the episodes, hoping to find a way to uncover it all. When a podcast has that kind of well-deserved hold, you really see the power of radio. (Link)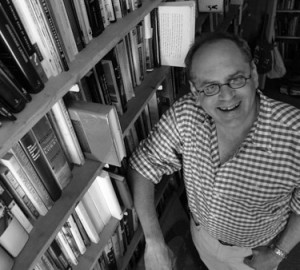 Bookworm: Michael Silverblatt, one of the most generous and open-hearted readers in America, doesn't get nearly enough credit for his thoughtful conversations with today's leading authors. Silverblatt often finds strange connections in an author's work and his lengthy questions possess a dreamy and otherworldly quality that takes on a force beyond the book and the author. But Silverblatt is a deeply compassionate and very well-read literary enthusiast, gallantly vacillating between dependable stalwarts like Mary Karr and Joy Williams and hot talent like Paul Murray and Louisa Hall to urge his listeners to feel just as prodigiously as he does. The only real downside of this show is the rather corny theme song, but it's a small sacrifice for the always capable and ever gentle questioning. (Link)

The Bowery Boys: For anyone fascinated by New York history, the sheer passion that shines through in this fairly regular podcast is well worth your time. Hosts Thomas Meyers and Gregory Young always manage to sound giddy, even when they are discussing such sinister topics as Typhoid Mary or the murder of Stanford White. A few recent shows have seen this ebullient tag team go out to the many locations they expound about and I hope future programs continue these peregrinations, as the Boys clearly need more than a loyal online audience to push their winning enthusiasm on. (Link)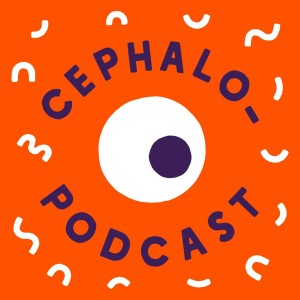 Cephalopodcast: Depending upon your temperament, this podcast from the perspective of a toast-loving giant squid will either annoy you or delight you. For me, it's an enjoyable and wonderfully bizarre recontextualization of the modern world. What crazed mind would conjure up a strange scenario in which a giant squid teaches his audience how to play a game of Monopoly while unpacking some of its sinister capitalist lessons? Wizard rock pioneers Paul and Joe DeGeorge, of course. But don't think about that. It's the squid's overly excitable musings that matter most here. (Link)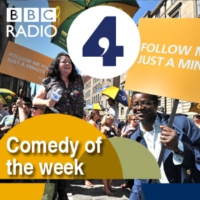 Comedy of the Week: This is one of several BBC feeds I subscribe to. Results are mixed, for the comedy can range from deeply compelling one-man shows off the Fringe circuit to pedestrian episodes of sketch comedy series. But it's always good to give this feed a shot. If I had not subscribed to the feed, I never would have found out about the remarkable quiz show, Just a Minute, or realized that several performers I enjoyed in guest roles on British comedies had sizable theater careers. (Link)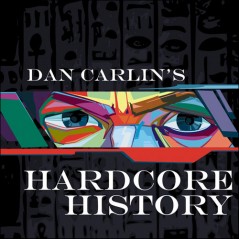 Dan Carlin's Hardcore History: Dan Carlin is one of the few podcasters who can keep you completely spellbound for four hours just through the power of his voice. That's right, four hours. Every few months, Carlin drops a very long, deeply passionate, and well-researched consideration of some historical event. And when that happens, you have to find the time to listen to it. He's that good, using little to no sound effects for his ruminations. I'm not especially keen on military history, but Carlin's six-part series, "Blueprint for Armageddon," made me completely fascinated about World War I dynamics for many months, particularly its game-changing effect upon how people viewed combat and the remarkably brutal battles. Dan Carlin is a national podcasting treasure for a reason. (Link)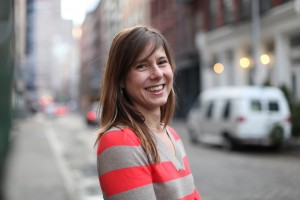 Death, Sex & Money: Anna Sale is one of the best interviewers on radio today. She has this tremendous power of getting just about anyone to talk and tell her dark secrets, even as she reminds us that everyone, whether it be celebrities like Jane Fonda or a "homeless valedictorian" who made headlines has an inner story that is considerably more different than what we see on the surface. This show always feels beautifully intimate and low-key, almost as if you're encroaching upon the world's most private conversation. But it is always very human. (Link)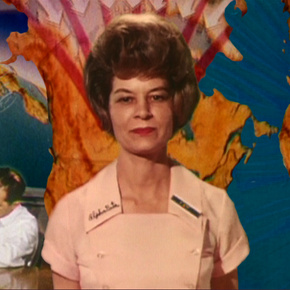 Do or DIY with People Like Us: Vicki Bennett is a long-time WFMU staple who flits in and out of rotation, but her sound collages are always a marvel of association and discovery, especially if you enjoy music. She has this incredible knack for finding the craziest riffs on pop music, weird yodeling anthems, campy songs about camping, and serves as a droll triangulator. This makes her somewhat close to Dr. Demento, yet Bennett's thrust is cheerfully iconoclastic, urging us to break down some of the sacred cows and find the joys in destroying them. Bennett was one of my inspirations when I began creating a few DJ mixes earlier in the year that can be found in the old Segundo feed. Being on the other end of what Bennett does, I now know just how much work and happy accidents it requires to find the right transitions. That Bennett has produced as much as she has is a tribute to her indomitable energies and unique talent. (Link)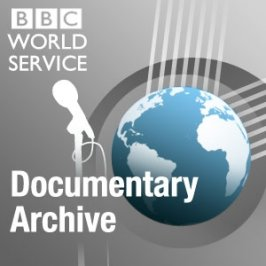 Documentaries BBC World Service: Anyone who truly believes that NPR is a hardcore news organization should have a listen to Assignment, which offers regular nail-biting segments from many far off corners of the world, whether it be the effect that the Syrian crisis has had on former football players to drug mules in Peru. You listen to these BBC radio documentaries knowing that the equipment now exists for anyone to go into the field and do this kind of reporting and you wonder why America can't establish something that reveals global perspectives on this level. (Link)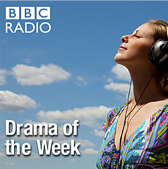 Drama of the Week: Another BBC feed that, like Comedy of the Week, can be a mixed bag. But very often, the shows are well put together. Because the BBC has this annoying one month limit on its downloadable content, it's always good to siphon off whatever gets sent out into the world for later listening. I once downloaded a radio drama of The Sea, The Sea starring Jeremy Irons by accident because of this strategy. (What sensible mind wouldn't want that?) (Link)

Earbud Theater: This popping compendium of genre radio drama (largely horror and science fiction) has good production quality, gripping stories, and a few big names (Stephen Toblowsky, source text from Neil Gaiman, et al.). I'm especially fond of "Super Bad Day," in which four people are united only by the common experience of having the worst day imaginable and must contend with the guilt and absurdity of surviving a bad day. It's a fine and lively riff, with a hell of a kicker ending, on the human dilemma of comparing other people's miseries to cope and living with sacrifice. (Link)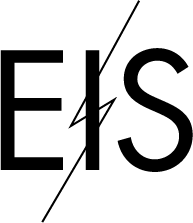 Everything is Stories: We often do not know how our actions touch people, much less the way in which someone we think we know has touched someone in the past. Everything is Stories is a wonderful show that is all about exploring the amazing achievements that lurk underneath our personal core and that are sometimes muddled by pain and needless hangups. A recent program followed forensic artist Lois Gibson, the sharp mind who successfully identified the sailor kissing the nurse in Alfred Eisenstaedt's famous V-J Day in Times Square photo. But the story that led her to this achievement is surprising and touching, especially as we come to learn the real reasons why she became so good at identifying faces. Everything is Stories reminds us that history is often composed of small tilting moments and it is always a gripping listen. (Link)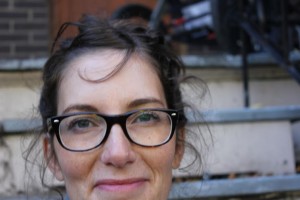 First Day Back: There comes a point in all of our lives in which we need to take a hard look at our lives, finding the strength inside us to rebuild and reassess our priorities. And filmmaker Tally Abecassis is doing just that in real time, documenting her return to filmmaking after six years of being a full-time mother. This program is a magnificent soul-searching confessional on balancing work and life, the difficulties of living with decisions, and often has Tally backtracking to the people who shaped her (such as this episode in which Tally seeks out a teacher who made a huge impact on her). Personal narrative podcasts are often tricky negotiations, but there are some fine questions about gender roles, personal stakes, and the bravery of making another attempt contained in this compelling program. (Link)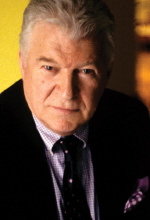 Frank Delaney's Re: Joyce: Frank Delaney may be one of the most cheerfully determined men in the podcasting world. He is in his seventies, but that's not stopping him from unpacking James Joyce's Ulysses in bite-sized installments. (He's done the first six chapters so far and there are, as of this writing, just under 300 installments.) One hopes that Delaney will live long enough, much as Will & Ariel Durant managed to finish their Story of Civilization in their nineties) to complete his project. Thankfully, with generous donors, he has recently escalated his pace. Re: Joyce is a tremendously useful service for anyone who cares about Joyce and literature, one that has led me down some strange rabbit holes involving Irish history, Catholicism, and cheesy limericks. (Link)
Next: Proceed to Part 2!