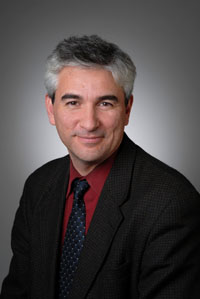 David Kipen, the National Endowment of the Arts Director of Literature, is in critical condition after an effort to promote the Big Read program ended in culinary disaster.
After failing to eat Harper Lee's To Kill a Mockingbird if all 128 residents of Kelleys Island, Ohio did not sign on for his floundering Big Read program, Kipen upped the stakes. He promised that he would eat his left arm if the five residents on the fence still held out.
Fifteen-year-old Marcia Swansee told Kipen that she would not read To Kill a Mockingbird because she had "read the goddam book" in her freshman English class. It was Swansee's belief that there was no reason to read the book again. "Why can't you suggest something different?" asked Swansee. "We're not dummies out here in Ohio."
This prompted several Kelleys Island residents to question whether Kipen would even live up to his promise and for the man to be publicly ridiculed in the town square. Residents pelted Kipen with tomatoes and told him to "go the hell back to Washington." An embarrassed Kipen, contemplating his diminishing manhood, then took a machete to his left arm and began gnawing ravenously on his appendage.
Before passing out, Kipen was heard to shout, "That will show you yokels that I'm a man of my word!"
Kipen remains in critical condition. Friends and family of Kipen are hoping that he will recover both his health and his sanity. It is expected that the Big Read program may now be at an end after this setback.
"Frankly, I was never really into this stupid idea. But David was getting increasingly desperate. I suppose the desperation drove him over the edge," remarked former NEA Chairman Dana Gioia.