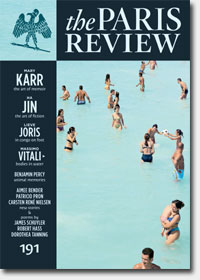 With both literary journals facing financial difficulties in a tough economy, incoming Paris Review editor Lorin Stein announced this morning that his quarterly would be merging with Granta to form a new publication called The Grantaris Review.
"We figure that most people subscribe to both." said Stein. "So why not give our readers one big fat quarterly instead of two skimpy ones? It's less embarrassing for everyone."
Asked about the transition, Stein reported that The Paris Review would be absorbing most of Granta's staff. Granta editor John Freeman will be given a new role as Stein's personal assistant. Freeman's new duties will involve giving Stein regular foot massages, as well as making many trips to Starbucks to ensure that Stein and his staff remain fortified with chai tea lattes.
The unexpected move emerged when Granta owner Sigrid Rausing surprised the literary world earlier this week by filing for bankruptcy protection, the apparent victim of one of Bernie Madoff's bad investments. To ensure that the Swedish publisher maintains some dignity after her fall from grace, Stein has ordered several paintings of Ms. Rausing to be hung around the Paris Review offices. Subeditors will be expected to supplicate before the paintings and perform daily prayers.
Former Paris Review editor (and current editor of A Public Space) Brigid Hughes expressed distaste for these surprising religious practices, pointing out that A Public Space would still be a happy home for "the atheistic pagans of the literary world."