Courtney Humphries appeared on The Bat Segundo Show #234. Humphries is the author of Superdove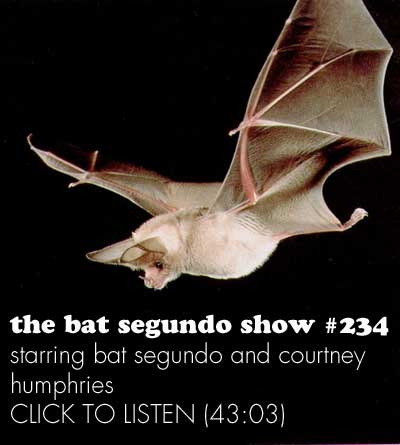 Condition of Mr. Segundo: Severely underestimating the carnivorous impulses of pigeons.
Author: Courtney Humphries
Subjects Discussed: Eating squab, pigeon dining options in restaurants, Robert Dunn's pigeon paradox, urban forms of nature, pigeons as an ineluctable aspect of the city, people's attitudes towards wildlife, the pigeon's place in the food chain, pigeons as the garbage disposal of Mother Nature, feral pigeons, interbreeding, when baby pigeons fend for themselves, distinguishing pigeon types, corpulent vs. svelte pigeons, individual variation, Daniel Haag-Wackernagel's efforts to reduce the pigeon population in Basel, Switzerland, synanthropy vs. symbiotic relationships, the human failure to consider other species within our current habitats, being a social synanthropic animal, cooing sounds, birds imitating urban sounds, the difficulties of raising funds to study pigeons, Richard Johnston's Feral Pigeons, artificial selection, General Mills's funding of B.F. Skinner's Project Pigeon, the folly of the pigeon-guided missile, overstating the cognitive potential of pigeons, Robert Cook's experiments at Tufts, and Charles Walcott and pigeon homing.
EXCERPT FROM SHOW: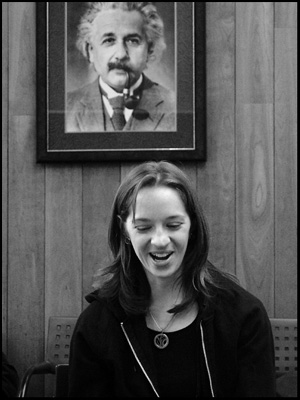 Correspondent: You've actually dined on squab. You allude to the fact that it's delicious, that it's dark meat. But as a carnivore and somewhat of a curio, I had to ask whether it tasted like chicken or like duck or like turkey. I mean, you didn't go into specifics here. And I'm wondering if the experience was possibly unsettling or you couldn't convince yourself completely that it was delicious. Because you also sympathized with these birds. But what of this?
Humphries: Yeah, I was a little bit nervous about eating them. At the time, I had been looking at pigeons for a long time and was working on this book. And so I was very interested in them. So I was a little worried about eating a pigeon, how I'd feel about it. But it was really good. Because it's dark meat. They're small birds. So you're not getting huge pieces of meat. But it's kind of a dense meat. It's not fatty like duck is. But it's good. And I had it again recently in Chinatown — in Boston, where I live — and it was crispy fried squab, where they didn't deep-fry the whole bird. And they serve it to you cut in pieces including the head. So that was a little more.
Correspondent: With the head included, yeah.
Humphries: That was a little unnerving to me to have the head just lying there.
Correspondent: But you ate it anyway.
Humphries: I did. But I have to admit that I didn't feel as great about it as the first time I had it, which was a very nice upscale restaurant. They just served some pieces of the squab sitting on some rice.
Correspondent: So that's twice you've had pigeon?
Humphries: Yes.
Correspondent: Have you had it any other time?
Humphries: No, well, for one thing, it's very expensive when you go to the nice restaurants. It can cost you a lot. You know, I wouldn't mind trying more different varieties. I do feel that if I was eating pigeon all the time and talking about how great they are, maybe I wouldn't. I'd feel strange.
Correspondent: You'd be branded in some sense.
This text will be replaced