Andrew Kaberline is one of the many affable figures behind the tremendously fun podcast, The Grayscale, a Twilight Zone-style anthology that captured my ears with an amusing over-the-top presenter sounding an awful lot like someone wanting to be Rod Serling known only as The Voice Inside Your Head (played by Nate Betancourt). I started from the beginning and listened to all of the episodes.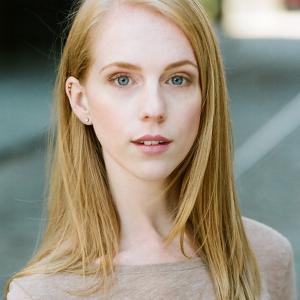 And then I heard "Jess Dempsey, First Woman on Mars," a gripping and must listen tale written and directed by Kaberline that involves a woman living on the fourth planet in complete solitude who hears voices. It was this story, with an ace performance from Kristin Macomber and a devastating twist ending, that broke the back of The Grayscale's formula and turned me into a regular listener. The Grayscale, which is now in its second season, has won five Audio Verse Awards — largely for "Jess Dempsey." I contacted Kaberline and he was tremendously gracious to become part of what is now apparently a regular Audio Drama Sunday interview series. (We'll have another interview next Sunday.)
Many audio dramas seem to spring from enthusiastic genre geeks and sound engineers. But The Grayscale is somewhat unusual because it emerged from a nonprofit theatre called Critical Point that decided to experiment with a podcasting arm a few years ago. And while the show is clearly influenced by The Twilight Zone, there is something instructive in the way that Kaberline and company's close copy of its source text resulted in something that was quite distinct. It's not unlike the "missing tapes" genre that I discussed with The Bright Sessions's Lauren Shippen, whereby an audio drama takes on the form of a police procedural with a Serial-like approach. A radio producer or someone with a box of tapes often stands in for the detective and, instead of a crime, the investigation is directed towards something of a strange and supernatural nature.
While audio drama's riffs on the "missing tapes" idea have spawned many magnificent programs (Archive 81 is a particular standout), The Grayscale demonstrates that radio doesn't always have to tug at the same source to create something original and enthralling. Rather than mimic the most popular podcast of all time, why not try from a celebrated TV series, an obscure Swedish film, or a well-loved book? As I learned in talking with Kaberline, the form and creative logistics of audio drama result in inevitable transmutations during the production process. That may very well be why The Grayscale is such a wonderful program and why audio drama has a very ripe future.
You can check out The Grayscale here. You can subscribe to The Grayscale's iTunes feed here.
EDWARD CHAMPION: As someone who watched many Memorial Day marathons of The Twilight Zone growing up, and who has held that series very close to his heart ever since, I was perhaps constitutionally incapable of not appreciating your own riff on the anthology format. You, good sir, have been quite candid about the influence! Not only do you include a "Companion Guide" pointing to the specific TZ episodes that informed The Grayscale, but you have also written an essay called "How I Justify Stealing," in which you copped to stealing an idea from a production of Chekhov's The Vagabond to find an ending for A List of Irrational Fears for Future Leaders of the World. Speaking as someone who once made a Super 8mm film of a woman trapped in a room filled with newspaper attempting to subsume her (which was a riff on a moment in Terry Glliam's Brazil, in which Tuttle gets absorbed by newspaper), I'm no stranger to this conundrum myself. On one hand, your goal as an artist is to find your voice. On another hand, you need something to start from. I'd say that Season 2 does represent something a bit more "original," departing from the overt Twilight Zone lifting into a more natural expression. What steps did you take between the seasons to get to this point? Or was the act of producing audio drama and putting several episodes behind you enough to get you to this place?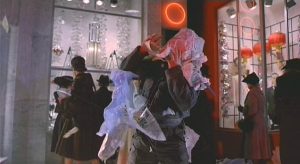 ANDREW KABERLINE: Firstly, I'm so happy that you mentioned that Tuttle scene in Brazil. I have said to my fellow ensemble members that if we get to do Fears again with a bigger budget, that we're going to try to steal that moment for the ending this time!
As far as dropping bits of our Twilight Zone "tributing," I would say that it was a natural progression, in that we never said, "Okay, this year, no references," but it certainly has gone that way.
I do think getting more comfortable as podcast producers is the reason for that change. As a team we have got sharper at scheduling and recording with efficiency, and we gathered most of the scripts for this season before we ever premiered Season 2, which has let me avoid those situations where you go, "Oh crap, we need an episode next month. Which Twilight Zone premise can I riff on?"
The main team for The Grayscale (myself, showrunner Dylan Amick, and master sound engineer/editor/the voice inside the credits, Chelsea Rugg) did have a long talk about what was going to be different this season. We wanted it to feel like a step forward. We wanted to get different voices (you'll notice Dylan and I have only penned one episode each so far). We wanted to explore new themes. We wanted to create a larger universe (as kicked off in our Twitter Fiction Story, which will really take shape in the second half of this season. Even the theme song was different! We built a nice little audience after Season One, and from the opening seconds of season 2 we wanted the listeners to instantly go, "Well, this is new."
CHAMPION: Your talk of showrunners and engineers leads me to point out that The Grayscale is a bit different from other audio dramas, in that it emerged from Critical Point Theatre. I don't know of any other theatre that is doing quite what you're doing and, indeed, I wasn't aware that you were producing any other podcasts until your "State of the Podcasts" address cropped up on the feed. I had initially anticipated some satirical spinoff story, with The Voice Inside Your Head announcing a podcastocratic government, only to be quite pleasantly astonished at your bona-fide commitment! Why did your theatre company feel that audio drama was the best step forward? Has it had any impact on your theatrical productions? And let me get this straight: you were writing, producing, and editing each show one at a time rather than getting the scripts for a season ready in advance? My goodness! You folks are troopers! How did you manage that insane production process? Were there scripts written in one or two nights when you knew you needed an episode? Also, since you have a new musical theme, how did music gradually encroach its way into what seems to me a pretty arduous on-the-job training process during the first season?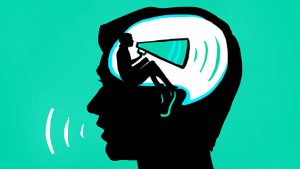 KABERLNE: Tiny spoiler, you will be seeing The Voice Inside Your Head getting into hot water with a strange government later this season!
I'm actually kind of shocked that more theatre companies aren't taking this same approach. All of our work is original and we create our stage productions through weekly rehearsals and a laboratory process. It leads to great work, but the one downside is that it takes a lot of time. We were worried about staying active while slowly building this content, so the emergence of a podcast wing allows us to put out work more frequently and in different disciplines.
Audio storytelling has worked its way into our theatrical storytelling too. The show that we are working on now, Phreaking, is a sort of psychological hacker melodrama, that explores the state of masculinity on the Internet, and has a forum theatre element to it, so the audience is in control. We're creating an expanded universe for the characters in the play, that will include some blogs, videos, and even a spin-off podcast limited series. Who knows? You might even see one of the characters in the play end up being judged by The Grayscale. Time will tell. But we are having fun using our audio skills to open up our plays past the edge of the stage.
And yes, for a little while we were doing Grayscale episodes one at time, meaning that we only were a month ahead with our ideas. But it wasn't as bad as that sentence just made it sound (except for Chelsea; rule number one of audio storytelling: don't abuse your editors). Critical Point kinda jumped into the podcast game before we were as capable as we are now. With just one show it takes a few months to get your groove and really find the best way to do that show, but we launched five shows simultaneously. It was too much to handle, and not every show survived.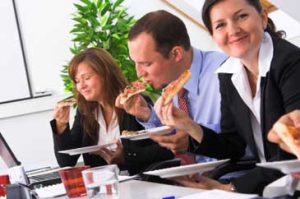 The Grayscale idea was thought up by myself and Matthew Schott during an infamous "pizza meeting," where we created what the feeling of the show would be, and worked through five or six ideas for episodes. So while we were flying by the seat of our pants there at the beginning, we had those ideas in our back pocket at least. Four of those pizza episodes ended up running in Season One, including "Jess Dempsey."
But yes, there was a lot of quick writing for a while. When it comes to the Rod Serling half hour formula, I'm a very speedy writer. When I'm writing full length plays… not so much.
As an ensemble we cover a lot of skills. Music composition is not one of them. We started with a theme by Sammy Pisano that I like very much. We were lucky to find Sammy through a co-worker of Chelsea's, and he was on board very quickly. We started asking him to score the episodes themselves with that quick turnaround, and I don't think we realized that was impossible and, quite frankly, kind of rude to ask of someone. We had to tell the stories with less music and more silence out of necessity, but I think we really prefer it now. Silence is dramatic over the radio. You're only using one sense listening to our show and we're taking it away. It inherently makes you feel like something is going wrong, which is great, because usually things are going wrong for our characters!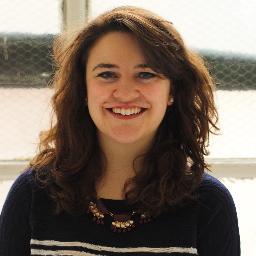 We got better at sound design too. We're so lucky to have Chelsea Rugg. She holds the show together and is an expert at finding and making soundscapes and effects from various free and paid sound subscriptions that we have. It's also forced Dylan and I as the primary writers to be more specific when we write sounds into the margins, and it's only made our world of the show more specific. We learned quick. The best example of this is in "Jess Dempsey." Chelsea had learned how to add mass and direction to something while it moved, and it allowed me to then write that effect into a major plot line. Throwing on the headphones and hearing the monster circle Jess Dempsey's compound is still my favorite moment of the show.
We do have a new theme for the show by Isaac Aaron Jones, a friend of Dylan's, that I love as well. We were going to do different things this season and felt a new theme was appropriate. We will likely do the same each season hereon out. My advice to audio drama makers out there is that if you don't have the skill yourself to write music, start making friends with anyone and everyone who does.
CHAMPION: I'm keen to know more about your sound design. My feeling is that every audio drama should try to sound as distinct as possible. Certainly The Voice Inside Your Head — somewhere between a Rod Serling knockoff and a booming grandiloquent presence who, despite his alleged omniscience, may not know as much as he thinks! — is a fun and a very distinct way to steer a listener into your program and helped to land me on board for the entire run. To what extent have you employed more foley work over preexisting sounds? And I'm glad you brought up "Jess Dempsey, First Woman on Mars." To my mind, that was the the first episode in which The Grayscale really threw off the shackles of its Twilight Zone roots and became its own separate beast. I'm wondering if you were at a "Do or Die" moment while coming up with that script, where you asked yourself the hard question, "Okay, do I want to keep on making a Twilight Zone knockoff or do I want to make something that can stand on its own?" Perhaps one inevitably resists the wiseacres offering a "tracer" argument through constant production! Also, how did you get used to directing audio drama knowing quite well that the audience wouldn't be able to see the actors other than within the confines of their imagination?
KABERLINE: You hit the nail on the head with TVIYH. He is not as smart and powerful as he presents himself to be. He's like if someone who loved The Twilight Zone, like you or me, answered a personal ad looking for a spooky narrator, and then was troubled to find out it was all too real once he got the job. There are much larger strings pulling TVIYH. He's a pretty lowly company man.
We have been hit or miss with our foley. Sometimes when we want a simple sound effect, and all of our resource sounds are trying too hard, we will just do it ourselves. These don't stand out too much in the actual episodes, because they are sounds that are supposed to just blend anyway.
Our first episode was a monster episode, and we had this idea to have the monster noises come from the sounds our cat makes when you accidentally lock him in a room. He was known to make some terrible noises, so we tried to replicate the conditions, and turns out he didn't want to make those noises when we wanted him to. So that kind of soured us on foley for the complex sounds. For that episode, Matthew Schott (the writer/star) actually made about 90% of the monster noises himself, without a lot of manipulation from us in editing, and that worked great!
Another technique we like to employ is taking sounds from one thing and using it to represent something else. There is a lot of this in our recent episode "Nasty Things, Anachronisms." A character spontaneously combusts and that sound is made up of a jet turbine, a trash bag ripping, a tea kettle screaming, and a few other things.
I don't believe that we intended for Jess Dempsey to be the defining go-to episode that it became for the series. We want all the episodes to be that way, of course, but that one was a nice surprise. When we were producing Jess, we were also doing a lot of pre-production work on the next two episodes "Penelope Loves You" and "A Jitter In The Life Of Danny Wampler." We knew those two were going to be production heavy. So the idea was for me to write one that would be simple and quick. One character alone talking to herself. That turned out to be "Jess."
I wrote "Jess" while on an overnight shift working the front desk at a hotel, which can be as lonely and terrifying as the version of Mars in our episode. I really hated the first draft. So much so that I didn't want to do the episode. I showed it to Dylan and Chelsea and they were like, "Are you stupid? Of course we're doing this episode!" They understood the potential better than I did.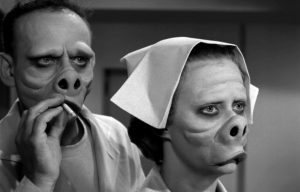 I don't think we were consciously trying to move away from The Twilight Zone with that episode. In fact, I remember wanting to really go after something as issue-based as a Rod Serling script. I think part of the reason that it felt so different from our normal formula might be chalked up to tricks that were unavailable to Rod, like that kind of found footage style. And the episode was very easy to direct. One of our quickest recording sessions. Kristin Macomber came into the room knowing exactly who Jess was. She made our jobs easy.
That leads nicely into your directing question! Dylan and I do most of the directing, and we couldn't be more different. Dylan comes in with a million ideas, and has a director's playbook of ways to get the actor to say a line better. I can hear the greatest performance ever and seem like I'd want to be anywhere else. Both of these approaches have worked for us so far.
I think directing audio drama can be a really frustrating venture at first, especially for those with film or theatre backgrounds. A lot of those techniques simply do not work here. It hurts to have to tell some actors to fight against their good acting impulses to jump on the ends of lines or do physical work. It hurts to say, "That conservatory you paid all that money for really did teach you to act! We can control the jumping of lines better in editing than you can do in person. And when you get all physical, we can hear you hitting your lap with your hands. So here's a pillow for you to put there so it doesn't happen again."
It's a different art and it should be treated as such. The best piece of advice I can give to a new audio director is simply not to look at the actor while they're performing. Close your eyes. They might be doing great work, making lots of choices, but then when you listen back you say, "Huh, that performance didn't end up as good as I remembered." Well yeah, because you were looking at the performance instead of listening to it. It is audio drama after all.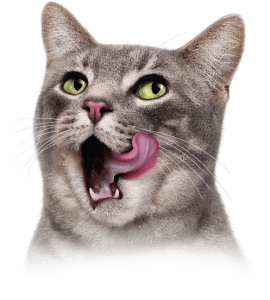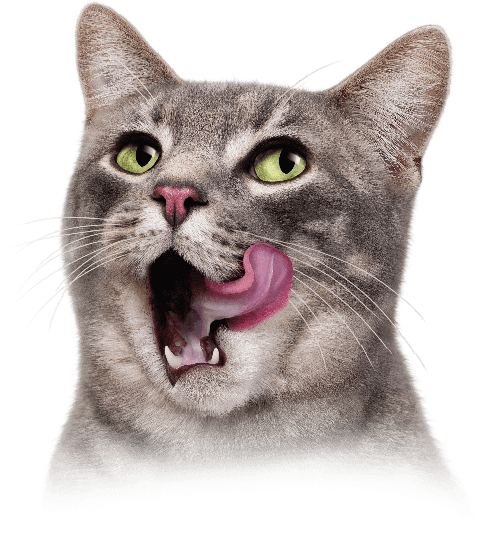 CHAMPION: I've also found that asking animals to convey interesting sounds on cue is indeed a challenging proposition. Sure, they're more than happy to claim allegiance when you have food, but is a well-timed roar too much to ask from time to time? Nevertheless, I greatly admire your quixotic efforts to introduce your cat to such strange human philosophies as hitting your mark! So it sounds as if The Grayscale's success very much revolves around insane deadlines! I'm now very curious how fast you write those first drafts, how you revise the scripts, and whether writing for the ear represents a greater challenge for you than writing a short play. Do you often have an actor in mind during revision? And is this of help in figuring out what a story is about? Do the actors have any input upon the scripts? I won't be uncouth enough to ask Dylan to reveal how he extracts the rabbits out of his hat, but can you divulge one or two of his most effective techniques? What do you do to make the actors feel comfortable, given that you and Dylan are spending quite a lot of time pretending to be in a witness relocation program?
KABERLINE: I write those drafts lightning fast, like two to three hours. To be fair though, most of the time I have spent a lot of my daily daydreams thinking through these episodes. So by the time I sit at my desk, it's just about execution.
There tend to be two or three drafts total for each episode. I have become the script doctor for the show. So when I write an episode I do draft one, sleep on it, then do a revision usually the next day. When it is someone else's script, it's a different process.
They pitch us an outline, then Dylan, Chelsea, and I give notes. Then they give a first draft and we do another round of notes. Then they return with a second draft. And at that point, I get a final pass to punch it up and we have the final script.
Most of the time, my role in that final punch-up is to make judicious line cuts so that the episode fits in the time frame that we would like. It felt rude at first, but it has made me a much better writer across the board.
Writing for the ear has a very specific set of challenges. You can't write in anything visual unless you want your character to state it aloud. It's actually easier than when I sit down to write my full length plays, which tend to become abstract and don't have abide to these rules! When I write for the ear, I already know what I can't do. So I don't even bother to go down those roads. What's really rewarding is succeeding at the challenge of having clear action without dialogue. In the second episode of this season, a woman falls to the center of the Earth after the ground opens beneath her. She doesn't say, "Oh man! I'm falling through the ground!" or anything like that. But I'm proud of how clear the action of that moment, and the action right after it, is.
I'd say that we rarely have an actor in mind when writing a Grayscale script. I certainly do it for my stage plays, but again for that you have to consider visuals. We are really really lucky to have a large pool of actors available to us who seem to enjoy working on the show. Our goal every episode is to get a new voice that has never appeared on the show, and thus far we've been successful. The actors don't get any input on the creation of the script, though, in the room while recording we will often tweak lines or let them play around. Those ramblings from Becky Granger and Matthew Schott at the end of scenes from our recent episode about time travel were 100% unscripted.
Dylan won't even tell me some of those tricks because he directs me sometimes! A magician can never reveal his secrets. But I can tell you that Dylan is really strong at giving notes to a struggling actor, without letting them know that they are struggling. I have witnessed him do this thing where an actor struggles with a line. So Dylan gives a direction that is wrong, which leads to an even worse read. Then Dylan is able to shift the cause of it not working onto him, which takes the pressure off the actor. Then Dylan gives them the actual direction/note that he wants to give them, and they are out of their head and able to take it confidently because they know whatever they do will be better than that last take. It's really impressive.
Actor's comfort is a large thing for us. I think what we are most conscious of is not wasting people's time. We don't like having people sitting around waiting for their scene, so we spend extra time on making scheduling air tight. A lot of our actors are stage actors who have never done voice-only stuff before. So, we like to let them do a first run of the scene without much direction, let them do everything their training has taught them. We react positively to that run, which isn't hard because it's usually compelling live theatre, and then give them the parameters of only being heard. If you try to throw all of that at an actor before they even say a word, you guarantee yourself a performer who will be entirely in their own head.
CHAMPION: One of the things I appreciate about The Grayscale is its willingness to go very big — not unlike the mysterious New Zealanders who run The Witching Hours — another anthology series for the ear operating out of a theatre! "Who Sins Most?" is almost a cousin to broad comedy in its depiction of a cruel and uptight priest (who is often quite casual about his callousness) who arrives in heaven. I'm also strangely fond of the over-the-top ending of "Applaud My Friends, The Comedy is Over," which works to a crescendo that is absurd (albeit in an increasingly absurd age of a reality TV show host as presidential candidate) but that finds its own particular tone in the telling. Some audio drama producers are quite committed to keeping their shows steeped in the real. Do you feel that there are inherent limits on how over-the-top an audio drama can go? What concerns do you have for keeping The Grayscale grounded in reality? Have there ever been vociferous arguments within Critical Point on this point?
KABERLINE: Yeah, we got really absurd at the end of Season One with those last two episodes.
My advice to anyone making audio stories is to go as over the top as you want to be, unless your being over the top makes the listening experience exhausting. We certainly go over the top on occasion. It is a sci-fi show, you know?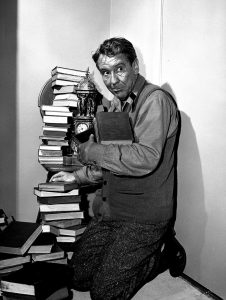 Our thing is that, while our stories involve magical elements, we rarely tell the actors to play against the truth. "Applaud My Friends" is a great example. The ending is really absurd and unsettling (Dylan and I were trying to match "The Obsolete Man"), but as actors we played it really honestly. I don't think it would've worked if we were just as weird or goofy as the premise.
In our comedies we tend to have the actors go more broad, but i would contest that they are still acting truthfully. Our comedy characters tend to be closer to Marty McFly than The Three Stooges.
Something has to stay true to make the episodes relatable. For us, that's usually the acting. This is the big thing that bad anthologies seem to miss.
I don't think we've ever had a conservation about making sure the show is realistic enough. What we do aim for is variety. If this month we do a dark realistic found footage horror, then next month we will probably do a sitcom-like comedy of errors with a robot that makes quiches. It's all about switching up the tone. If you're going to do anthology, you have to be flexible.
The stuff I write that isn't The Grayscale is so much more off the walls that Critical Point never tends to have a problem with what I turn in for this show.
CHAMPION: "The Effect of Fog at the Overlook" features a very large performance from Tyler Ward, especially when he channels his angst. And there's something about Matthew Schott's sniveling doormat character in "The Best Version of Myself" (as well as his alter ego through the wormhole) that comes across as both grandiose and true. Do you feel that genre and anthology naturally leads to performances veering more towards melodrama? Or is this generally the Critical Point m.o.? I have noticed more of a mix-up of real and hyperreal in the Season 2 performances (such as "A Peck of Dirt Before You Die"). How many variations on large can one have? This doesn't seem to be a problem at this stage in The Grayscale's existence, but, performance and story-wise, what are you doing to mix up the tones so that you don't find yourself repeating tropes?
KABERLINE: I think there is some truth to anthology leading to melodrama. I would say that's not the Critical Point m.o though. Dylan has this idea that when you take away visuals in storytelling, that you should absolutely try to start with as high of stakes as possible, which I think in turn does lead to some melodrama, or those big acting moments.
I don't think we are worrying about having too many moments of someone going big. Conflict will lead to big moments more often than not, and when you change the laws of science in your show as well, then it's only going to get bigger.
We are hyper-aware of not trying to recycle the same story elements as far as premises or the "magic" of the episode. I had an idea that was going to be a sort of woman vs her GPS story this season, but we had already done an aware robot in "Now Back To Your Scheduled Programming." So we went another direction. Now that we have our episodes figured out before the start of the season, we are able to order them in a way where you have different tones and styles continuously. You're not going to see two alien episodes in a row on The Grayscale.
CHAMPION: What was your biggest mistake on Season One? What would you now not do? How much time does it take for you and the Critical Point gang to produce a typical episode? What kind of system have you worked out so that none of your crew gets burned out or too creatively taxed?
KABERLINE: Our biggest mistake was in "Fog" when we switched the room halfway through recording. Never do that. Wherever you decide to record, stick to it!
I want to say our big mistake was jumping into something really difficult with very little specific knowledge of the medium, but I'd also say this forced us to learn quickly. What we absolutely wouldn't do now, that we did a lot of in Season One, was over-record. It might feel nice to really explore a scene and get fifteen takes, but you're only making your editor's job harder.
We treated the whole process and show very precious in Season One. Now we happily attack the show.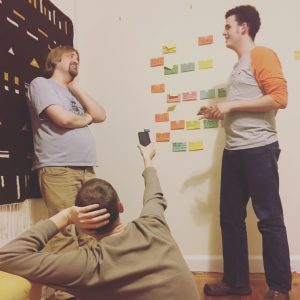 I would say that from pre-production to the episode airing, it takes a little more than a month. Of course, the writing is now done far in advance, but we try to cast and schedule recordings about a month and half before the episode comes out. Then, we record an entire episode in one day (sometimes two). And then editing can last between 1-3 weeks. We get our scripts to Jackie Mullen about a month out, and she takes that time to give us our artwork that accompanies our posts.
We get burned out. All the time. That's the thing, is beyond Grayscale, we are working on other podcasts, and also doing weekly rehearsals to devise our theatrical pieces. We're always doing too much. Like right now, I'm answering these questions on a plane leaving San Francisco where we just did a theatre festival. Burnout is real and sometimes unavoidable.
How we try to curb this, is by having a condensed work flow. Generally, I take care of a lot of preproduction as far as gathering and editing scripts, Dylan takes care of production (casting/scheduling), and Chelsea engineers and then takes over in post-production as the editor. We will move these roles around on occasion, but locking in to a system where we know exactly what is expected has worked well for us. The more specific you can be early on in assigning roles, the less energy you will exert filling in cracks. This year, we are taking a break in the month of July and I think that will become permanent. You gotta take care of your own mental fatigue, and making good audio drama is very, very exhausting.