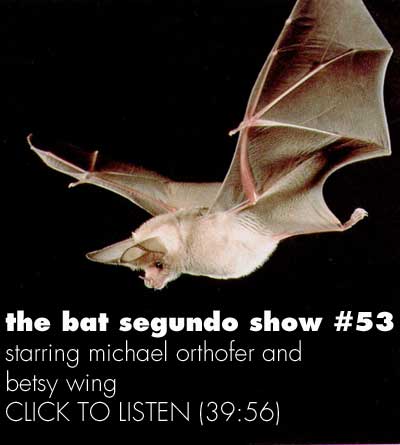 Guests: Michael Orthofer and Betsy Wing (translator, LBC nominee, Summer 2006)
Condition of Mr. Segundo: In absentia, fleeing the silly hipsters.
Subjects Discussed: How to raise awareness of translated fiction, an idea involving Chad Post, on being a designated translator, language adopted by literary critics, a very friendly dog in the Wing household, breaking down a novel, dictionaries, on hooking up with Paule Constant, working class vernacular, dialects, maintaining the tone between funny and heartwrenchingly sad, working against first impressions in translation, the myth of auctorial spontaneity, a forgotten movement in the late 1970s and the early 1980s to bring attention to translators, the advantages of freelance translating, and putting the translator's name on the book spine.
© 2006, Edward Champion. All rights reserved.