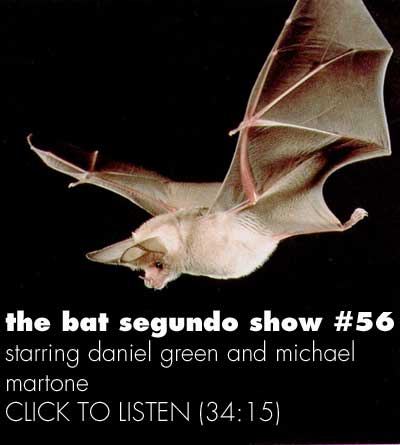 Guests: Daniel Green and Michael Martone (LBC finalist, Summer 2006)
Condition of Mr. Segundo: Avoiding his own Contributor's Note.
Subjects Discussed: The entertaining components of experimental fiction, the genesis of contributor's notes, Edith Hamilton, mythology, the "Michael Martones of the universe," cultural influence, Hugh Kenner's The Counterfeiters, how the origin of the word "fact" influences contemporary fiction, Dan Quayle, Donald Barthelmie, collage, John Barth's Letters, the limits of invention, cultural anxiety and art, how universities affect writer-professors, hypoxic training, and the virtues of bad writing.
© 2006, Edward Champion. All rights reserved.