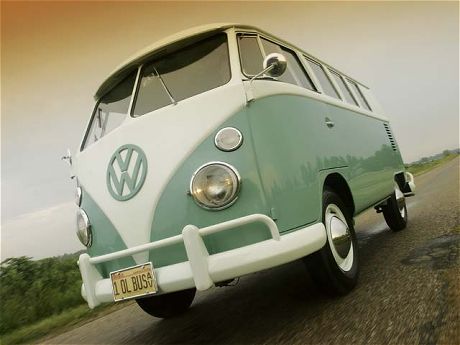 Every once in a while, I check the Social Security Death Index to see if he's been chewed up by the maggots. I know that his parents are dead. Thirteen years ago, a few years before she died, I spoke with his mother on the phone. She begged me to come up. Her husband had just died. I didn't. Wasn't prepared. I also spoke with him on the phone. He said the wrong things. I hung up after ten minutes. There's been no contact since.
His father was a CHP officer. His mother made mascot costumes. He was raised in the Midwest. He had a twin brother. There are many twins in my family. When he picked me up, I would stay at his parents' house, where I was fed undercooked liver that was difficult to digest. I recall Rich Little booming from a television cabinet and endless blue spirals of cigarette smoke pervading the living room. We didn't sit around a table to eat dinner. We scarfed it down before a blaring television. But his parents were kind and they did the best that they could. When he wasn't kind to me, he would burn me with his cigarettes and bite me and beat me. When he comes up in family conversations, he is described in menacing and unfavorable terms that are well-earned. But I prefer to remember the kinder moments. An afternoon where we pulled over and secretly raced go-karts without telling her. He was still capable of that even after the accident. He was a stubborn man and he refused to wear his seatbelt. And when his entire body was thrown through the windshield of a VW bus, he was never quite the same. He could no longer control his savage instincts. I can't even count the number of times I hid behind a locked door.
The Social Security Death Index informs me that he's not yet dead. And I'm glad. I'm not afraid of him and I don't hate him, although I have good reason to. After him, I wouldn't let any other man that my mother brought home — and there were many, most dubious and desperate, some fat and balding, few enamored with children, all wanting to get into her pants — with the exception of one. But my mother screwed up that one golden opportunity. I pilfered my manhood from other models. From books. From films. From unknowing older friends. From a determination to be true to myself. Although I worried about the latter source. His family, you see, was big on Ayn Rand. And I read her books and thought they were bunk. This probably encouraged my anti-authoritarian streak.
He drank. He swore. He smoked. He regretted the job at the chemical factory. The one he needed to keep the money coming in. And there wasn't much. For a time, there was only one car — a rusting Lincoln Mercury called the Silver Bullet — and we'd wake up before sunrise to ensure that he could get to work on time. He was often lazy. From this, I developed my work ethic. He did read a bit, but it was mostly horrible poetry that was then in fashion. He wanted to be a writer. But he was often lazy. Writers can't be lazy.
I've already passed the age he was when I was born. And I didn't expect to think about him much, even when I saw friends lose fathers and helped as many as I could through the pain. I had healed the scars a long time ago. But memory is a funny thing. One sight, one stray bit of music, one smell, one sight, and the storehouse explodes. One shouldn't relive the past. It is a surrogate reality as deadly as drugs, paranoia, or self-deception. But it never entirely gives up its magnetic pull. Sometimes I think about him.
I'm not married. I have no children. But he did at my age. I share some of his qualities. I'm happier than he ever was. I probably swear more than he ever did. I haven't been thrown through the windshield of a VW bus. I remember to buckle up. Sometimes.