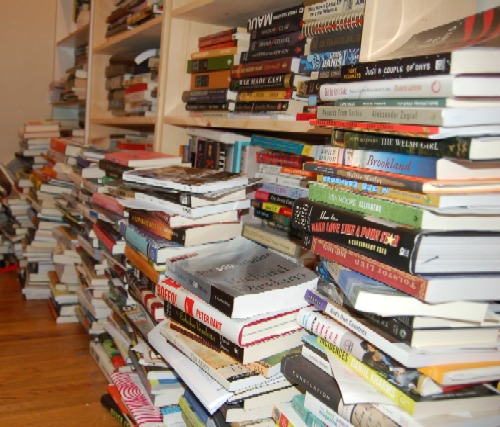 Since there's been an upsurge in author email requests in the past few weeks and since I'm being pilloried by a few of them for having the temerity to respond, pointing out that I'm so sorry and that quite honestly I can't devote my limited time to their vanity press whatsit or the strange package with the T-shirt or what not, let the above image stand as visual evidence.
All of the books in my hall have come in during the past three months. And that's after purging.
I've read 42 books in 2007 so far. I'm sorry. I'm doing the best I can.