(This is the fourth of a five-part roundtable discussion of Dana Spiotta's Stone Arabia. Additionally, Spiotta will be in conversation with Edward Champion on July 20, 2011 at McNally Jackson, located at 52 Prince Street, New York, NY, to discuss the book further. If you've enjoyed The Bat Segundo Show in the past and the book intrigues you, you won't want to miss this live discussion.)
Additional Installments: Part One, Part Two, Part Three, and Part Five
Susan Straight writes:
Dear Everyone:
A little intimidated. Not going to lie. And my late entry wasn't intentional. We had a death in my family — a young cousin murdered — and a big funeral. Ed, thanks for being patient. And I've enjoyed following this intelligent, wide-ranging conversation from all of you, which helped a little with my sadness.
So death and abandonment and the landscape of southern California and the idea of fame and obscurity were foremost in my mind during these past two weeks I read the book.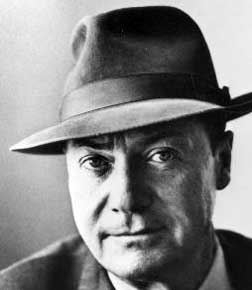 During this same period, I read two Ross Macdonald novels. Because I had this feeling that Dana Spiotta had an interesting, concise/succinct tone echoing Macdonald, a way of describing a person just as sharply and perfectly as he did. People often overlook his California. Writers haven't overlooked Spiotta's Southern California — Casa Real, Hollywood Boulevard, the clubs, Topanga and the Valley — but she still did things with them that I liked.
I liked that Nik and Denise were opposites. She cleans rigorously; he hoards obsessively. She lives in the Valley, land of quiet desperation and anonymous-looking tract houses and condos; he lives in Topanga Canyon, in one of those cliched post-'60s residential appendages in an artsy wooded place, replete with his tools and guitars (I love how she makes fun of it when she visits him on Page 100). She has lukewarm sex, as has been pointed out, with Jay, who is the opposite of true art with his Kinkade-loving self; Nik has himself and whoever wants him. Or he is just above any needs. Denise feels intense emotional attachments with total strangers because of the Internet and television; Nik feels nothing and has no interest in strangers. Nik cries over their father when he dies; Denise wants to feel that too and stares at the photo of someone who feels a total stranger to her until she can cry as well.
What I thought about at night were Nik and Denise's scenes with their father, and their mother, and their children. In a few places, I thought Spiotta was fairly Flannery O'Connor-like, especially in the childhood places, when I reread the book. "He would have been a great uncle," Nik says to Denise of their father. Their father doesn't live with them, he visits. He won't eat with them, he drinks a scotch. He doesn't love them, he dies.
So after that, Nik loves the guitar, and himself. Why not?
I love the night when Denise watches Nik remake himself with a scarf. I love the way they're both feral children and teens, like I was in southern California back then — although my knowledge of the music in the novel, as you can see by this post, is minimal since I grew up in a neighborhood where everyone listened to Al Green, Funkadelic, and Little Anthony and the Imperials, or Lynyrd Skynrd and AC/DC. Van Halen — that's Pasadena. But I always approach novels as I do any art. My immersion into Nik's music and The Chronicles was foreign, like the first time I saw Constable's English landscapes, but pleasurable.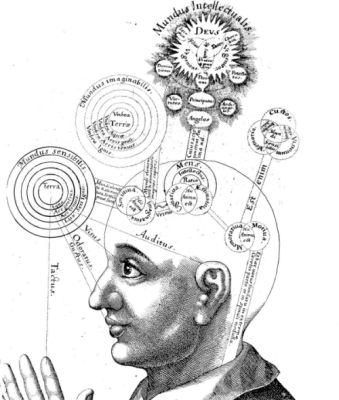 Odds: I liked "pain tourist" and the idea that Denise goes to SymptomSolve.com (is that a real site?) to learn about "déjà vécu," or fake memory. That sounds so damn fake. Half the memories in the novel, or all of them, could be fake. I thought it was weird that she goes back to Casa Real at the end and talks about memory palaces, since Tony Judt's excellent memoir is called The Memory Chalet. The Judt memoir and Mira Bartok's memoir, The Memory Palace, were everywhere this spring, reminding me how obsessive American culture is about memoir and memory, and not fakeness or that fine line between any of it. Spiotta seems to make fun of all that — with The Chronicles, with her own "journey" to meet some woman who she doesn't even know (if she really took that trip), and with Ada's film.
Ends: Did he kill himself? Did she "break up with him" and we just didn't know it? Of my siblings — three half-siblings, five foster siblings, four step-siblings — only one was my actual full brother. He and I were as opposite as Nik and Denise. He was a master marijuana grower, famous for eighteen varieties before anyone else could grow weed, and he was invisible — no Social Security number, no phone, no driver's license, tax ID, nothing. Ever. He never even got a tattoo — he said to me once fifteen years ago, "What the fuck could anyone put on their body that hasn't been done before?" He was the absolute antithesis of American social media and culture today. He died in 2002, and I think of him every day, and how he'd make fun even of what I'm doing right now — typing this, telling strangers what I think about a stranger's book — because the only thing that mattered to him was clan and weed.
So, as the sentimental contributor, Spiotta's novel haunted me on several levels for these past days. Nik, his sly yet pathetic rejection, his courtship of fame yet not fame, his obsessions, Denise's sad mirror dance and dutiful caretaking, the way Casa Real exists in not fake memory in a better way than anything else that came after…
Porochista Khakpour writes:
Thanks for the stimulating comments (though I too have not read some of the recent ones just yet) and thanks so much to Ed for including me on this panel with such intelligent, vibrant, and interesting "peeps." And I thank Ed doubly for his selection of Dana Spiotta -— a big point for my literary female author team, especially a literary female author with some experimental inclinations, a club I perhaps presumptuously like to belong to.
 
So given that, what I'm going to say next might surprise you: all week I've been fighting the strong temptation to write Ed, and Ed alone, a note to say that I need to withdraw from this. That I read the book, that I have even reread it, and that I don't feel like I can speak well of it. For too many reasons to get into here, I've suddenly turned into one of those writers who is suddenly scared of speaking her mind. In my defense, this is very much the opposite of what I used to be not too long ago (and there is even ample Internet evidence of how this has landed me in trouble). Suddenly, I see something in the "if you can't say anything nice, don't say anything at all" adage. I can say several nice things, but, if there is even a chance that the not-nice might outnumber the nice, why would I go there? Especially in times like these: when I, as a woman writer, should be 100% behind any woman writer who came before me. Especially one who is undoubtedly my superior, one who is adventurous and somewhat experimental. Who am I to go there? As an artist and as an academic, I probably make the worst critic: one hand trying to do this stuff myself and the other hand teaching too many of her predecessors as a professor of literature (including Experimental Fiction and, of course, creative writing) to even look at this stuff freshly and fairly.  What use is it for me to publicly denounce any aspect of this book?
 
And then I got to a truth that will save me, here and maybe everywhere. What use is it when it's my problem, not hers? I usually cringe when people bring their personal experiences into the discussion (though I found the nostalgia and even the tears many of you shared very lovably human, all making me rethink from a sorta needlessly stern MFA poker face distance). But I'm about to do it big time (and don't worry, I make myself cringe too).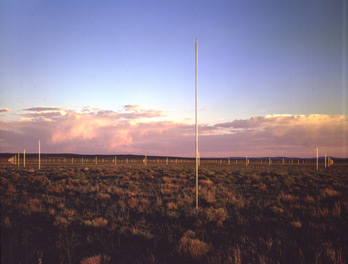 I related to this book a lot. And not just this book, but Spiotta's first book, Lightning Field, too. (I reviewed Lightning Field in 2001 for a highly superficial glossy, and I think the review was mixed. But I definitely remember feeling uncomfortable while reading it and relieved when it was over — though my twenty-three-year-old reviewer self probably wasn't old enough to just fess up that it was my problem, not hers.) I am a suburban LA kid. Plus a wannabe punk and an ol' baby scenester, the type that lived for music yet bought ripped T-shirts at malls and probably played Groupie #1 more in memory than in reality. A poseur through and through. Plus, even more specifically here, I have a brother who's a bit of a rock 'n' roll prodigy, who is also my best friend. Sure, I'm in my thirties. And I'm a product of growing up in the '80s and '90s — unlike Denise in her forties, growing up in the '70s and '80s. But I feel very much a Spiotta subject: as much as any of her characters. And the Los Angeles she writes about is very much mine: dystopian, dark, and dismal LA; the quieter, more dreary, and desolate side of my other LA, which is also the unbearably dark but more manic LA of Less Than Zero. I get where she's coming from and I hate where she's coming from. It's an LA I very much ran away from at eighteen.
 
(Incidentally, though I don't live in LA anymore, I read most of this book on a particularly June Gloom-y beach day in Malibu -— my kind of anti-beach-read -— and I'm composing this on the road, on the drive from LA to Santa Fe. This parenthetical also doubles as a plea to forgive typos and grammatical glitches.) [ED: Don't worry. That's what I'm here for.]
 
So this is a long way of disclaiming that one of the only explanations I can come up with for why I have this tendency to not love Spiotta's work is because it must hit too close to home. The ambience is often too harrowing for me because it works. Spiotta nails some aspect of my reality that I can't handle. Give me a million gritty New York City epics, but nothing will make me feel more dirty, scarred, and disconsolate than a slim Spiotta volume. I'm probably going to have to avoid her next book, the way that, as I get older, I'm less and less likely to linger before a mirror.
 
Exhibit A: This book works. Just not for me, which matters almost not at all. But this still must be stated before I ramble on.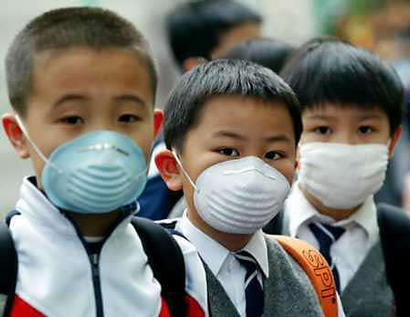 Lightning Field was saturated in Los Angeles, literally dripping with consumer name-dropping, and LA facts and figures. It was lyrical to the point of reading like a long poem which meditated on all things Angeleno. Stone Arabia is less on that end of the spectrum; it focuses on time rather than place. Post-9/11, War on Terror-era American life is in it everywhere, competing against the sepia of Nik's former and fake lives, which Denise has been an arguably key figure in. Maybe this setting feels less personal. Because I lived for all the SARS stuff, the Abu Ghraib mentions, the Kerry name-drops, the YouTube comments, and all things of the last decade. They felt authentic and accurate, sans irony and kitsch. Nothing vintage, retro or camp about it — unlike some of the Angelophilia and Angelophobia within Lightning Field. It is the past that we are still entwined with. But we can somehow see it outside of ourselves. Spiotta rendered this well: not too hot or too cold, but with a sort of narrative nonfiction cool that really glitters in the best realist fiction.
 
So, as I mentioned, I'm getting more personal than I'd like to about anything that even pretends to be a textual analysis. But here's another point: this book seems rooted in something concerning the personal that hinders it (more on that later -— I'm talking about Page 237, of course). Without this, I cannot entirely grasp what compelled Spiotta to write this in the first place.
 
It can't just be the points about memory, which feel clear and easy and, at its weakest points, a little all too done for me — not unlike the meditations I read by advanced undergrads who are prone to too much reflection. I don't even want to comment on the thematics here — partially because you all have done a lovely job and I think all that can be said has been said, but also because, aside from some of the digging that some of you have diligently done, this was the most pedestrian part of this book for me.
 
So let me swan about the fringes. To piggyback on some of your comments about the cover, let me ask about the title: why oh why Stone Arabia? Like many aspects I why-oh-why'd about, it seems simply stylish, edgy, and hip. (A Thurston Moore blurb anyone?) But was there anything else? Why tag it with the small hamlet in upstate New York? It was one of the least moving and most artificial moments of the book for me: not the epiphany or some unforgettable twist and turn warranting the title treatment. Now I don't want to overdue emphasis on titles -— another personal commercial break. I personally suck at them (Levi, an old Google alert once told me you thought my own novel title was "wretched!"). But this is a book that demands dissection. Or it makes the reader feel like they should be. So why who can blame Levi for leaping to Ada Lovelace? This was a theory I enjoyed, though I'm less eager to cling to this as Spiotta's intention.
 
My favorite parts of the novel were the brother and sister relationship, as several of you highlighted. Jay (Kinkade was a good joke for a sentence, but for the main character trait of an otherwise invisible character, it was total overkill), Ada (she seemed most effective as the personification of a blog, that emblem of our contemporary culture), and the mother (a device to further discuss memory and what lies past our conscious and subconscious distortions of it, its ultimate organic failing) were all presences that felt like distractions that were, at best, bland and, at worst, irksome.
 
So Nik and Denise, Denise and Nik, the love story and tragedy of star-crossed siblings. Certain things, of course, become inevitable. Like heartbreak. So did anyone else feel like his suicide felt somehow like a copout? (Despite not having a proper MFA, I realize how this echoes the most tiresome smartass at the MFA roundtable.) Again, I wonder if it's just me. I read all these student stories every year, which all seem to end in suicides. Is it my workshop-worn pedant PTSD that provokes an automatic knee-jerk response to a story that ends or nearly ends in suicide? I guess I'm more interested in what would have happened if Nik had survived himself -— a story that starts there might become even more twisted. I'm wary of this point though, because I do think Nik was mentally ill and, at the least, a longtime sufferer of a very agitated depression. Suicide is a plausible end to that story, but there was something so familiar about that move that it almost felt fatalistic. I knew this was going to happen way too early. So when it happened, it evoked (at best) the dreaded "meh." And hell, maybe I'm just a sucker for a story that defies the forces of its own gravity.
 
Like I said: This is my problem, not Spiotta's.
 
The other aspect I enjoyed is the minutiae —- the sentences, the turns of phrase, the interesting adjectives. I like the microcosm here, but have reservations about the macro. Spiotta can write sentences for sure, really interesting and "true" ones, but the sum total sometimes disappoints me. I think it's simply a matter of us speaking similar languages but having very different concerns — even as we come from some of the same places as people and as writers: California, the post-9/11 era, etc.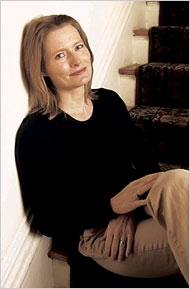 And also: I don't think it's wrong for you guys to mention Egan. There will undoubtedly be comparisons. I admire both brilliant female authors for doing something outside of the oppressive, psychological-realist, American female author "norm" (I'm mainly avoiding a word that roughly rhymes with "piglet"). But Egan seems to wear it more naturally for me and goes further into true feral experiment. Thus, her book becomes infectious and addictive. Goon Squad hooked me in a way I did not feel here.
 
Which brings me back to Robert's original comment: Would I have finished it? I have to be honest and say maybe not. The heart of it, the Chronicles, just didn't feel interesting to me. I think the mix of disappointment and aha I felt at the Author's Note says it all. Spiotta does not hide this being an homage to her stepfather. And it always disappoints when writers say "based on a true story," even if they mean roughly so. I felt, as I often do with the true-story-based, that the truth held the author back somehow. Something felt very tame to me in this book, a mannered way of approaching something that wanted to be postmodern, as Darby ventures, but never gets there. Usually the architecture and style indicate that to us. Here the central plot point — the Chronicles — were supposed to make it experimental, but it felt mismatched to me. It wore the clothes of experimental fiction but seemed to have the heart of the most conventional commercial fiction. That hybrid need not be a bad thing of course, but it felt at odds for me for whatever reason. And I know I must sound like the badly pierced Manic-Panicked hanger-on I was, but somehow it felt like something of a normal rendering the world of an other. It felt at times more encyclopedic than insider. Not that authors have to live the tales they want to tell, of course. (Let's avoid even caring about the basis on a true story so close to home for her.) But I think they have to make the call that they are the best vessels for certain stories (example: I would be the wrong writer to write the historical fiction I desperately want to write because my talents do not lie there at all, as much as I want them to). And while I was reading, I couldn't help but think of several other authors I would have rather had in charge of this story. Maybe I mistakenly sensed a timidity or uneasiness in the author's hand at taking charge of this story, but after the Author's Note I really started to wish her stepfather was a writer of literary fiction.
 
I guess one question I have that I can't determine from the comments is: did you guys like the book? The more I read, the older I get, the more that very basic question interests me.  Perhaps all the thoughtful excavation of the text implies that most of you did. As for me, I would say I'd recommend Spiotta without reservations, but this book with some substantial ones -— though I'd emphasize that I may very likely be the worst critic possible.
Did I mention how badly I wanted to love this book, Ed?!
Roxane Gay writes:
You said quite a few things that interested me, Porochista.
I did like Stone Arabia, but I did not love it. The parts I did not love made me angry.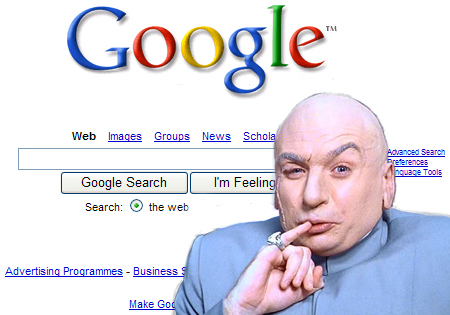 I enjoyed this book for a lot of weird, small, personal reasons. My mother makes me diagnose all medical concerns for her and my father via Dr. Google. So I related to Denise using the Internet to self-diagnose. I spend an inordinate amount of time on It was one of those human details I enjoy in fiction. As someone just past her mid-thirties, the stuff about an aging parent, managing adult sibling relationships when you're very close with your siblings, grappling with middle age or at least the onslaught of it, all of that was also relatable. It was, in many ways, easy to like this book. I also liked the level of detail with which Spiotta chronicled The Chronicles; though as I noted in my first message, I really wanted the book to deal more with The Chronicles on a design/conceptual level. You really expressed my reservations with regard to The Chronicles in that it was dressed up as experimental work but surrounded by a rather commercial traditional narrative. As I read this book, I thought of Ander Monson's Vanishing Point, which had this great interactive feature where the text contained these symbols, leading the reader to a companion website with metatextual bits. Something like that could have been done with Stone Arabia. In this day and age, the multimodal possibilities for a book like this are endless. I was disappointed to see that kind of creativity overlooked.
The ending faltered and was rather disappointing. After Nik lives, the book pales. Just as Nik was the center of his sister's world, he was the center of the book even if our understanding of Nik was mediated through his sister. It was as if Spiotta lost her enthusiasm for the book when she didn't have Nik to write about. The final chapter, set in 1972, was a smart choice in that we had the opportunity to see one final glimpse of Nik and Denise when they were at their most magnificent. Everything about the final chapter was decadent and dripping with Los Angeles cool. I couldn't get enough of it. I also thought the last line was fierce. I felt it in my teeth. However, the ending preceding the ending was frustrating and strange. When Denise visited Stone Arabia, I wanted something more from that moment. The awkwardness of it did, I suppose, speak to the inherent awkwardness of going from watching the news to pursuing those people whose lives make the news. But, other than that, there was no… logic to that narrative direction. The scene felt rushed and ill thought out, as if Spiotta had written herself into a corner from which she could not extract herself. It didn't stand up to the rest of the book in tone or substance. That part of the ending almost read like it belonged to a different book entirely.
I chose to ignore the title. Because if I thought too hard about the title, I got angry. I can think of any number of titles that would have worked better. That, of course, is what all armchair quarterbacks say, but still, Stone Arabia? Every once in a while, I'd try and make sense of the title to no avail and then I tried to make myself forget it again because it was too irritating. My reading process is a vicious cycle.
Many of the plot threads seemed to fade into the background without resolution. I don't demand resolution from a novel but the lack of resolution in this book drove me to distraction. While it was a nice twist for Nik to just up and leave that felt a bit easy. I really wanted to know where he went and how he acquitted himself. There were other ways to resolve his story without killing him. Ada's storyline, the mother's storyline, these too faded away weakly and we were left with Denise unmoored, and then Denise as a young, young woman wanting it all so bad. I struggled mightily with these ambiguities. 
The romantic relationship between Denise and Jay was a cop-out. It depressed me thoroughly. A perfectly interesting woman who, based on the story, seems pretty hot, stuck (even if by ennui) in a drab little relationship with a guy who wears cardigans and loves Thomas Kinkade made me want to punch myself in the face. This is not to say that hot women don't end up with cardigan wearers but in Los Angeles, she has options and I would have been more interested in a middle aged woman having a satisfying sex life with an interesting person or a bad boy or even a nice guy. Jay was… the color of water. It truly upset me to see a middle aged woman having a clichéd, dissatisfied sex life with a guy who seems really quite revolting. I just could not with that. To see how she ended up, juxtaposed with her interesting sexuality when she was younger was far too much of a disconnect. People don't change that much, especially when they love music.
I find it interesting, Porochista, that you say that, as a woman, you should be 100% behind any woman writer. I have struggled with this too, at times: this idea of solidarity when we have so much evidence about the ways in which women writers are fighting an uphill battle in the publishing industry. However, that attitude does women writers a disservice. The vagina does not exempt us from critique, nor should it. Women don't require special handling or consideration. (I know that's not quite what you're saying.) As a writer, I don't want my writing to be supported by other women just because I'm a woman. I don't want my gender to have anything to do with how my writing is received. Unless money is involved. (I kid. Sort of.) I want my writing to be supported because it's great. If a critic doesn't think my writing is great, I'll cry about the negative review, curse the reviewer to hell, and drink to make it better. As a book reviewer, I rarely write negative book reviews. Because life is too short. If I don't like a book, I don't talk about it publicly (there are exceptions). Because I'd rather spend what little time I have writing about books I love. This approach raises questions. How can you trust the judgment of a critic who loves everything? I don't know. But for every book I review, there are three or four books I've read, gathering dust and going unreviewed because I really dislike them. Even though I don't feel obligated to be 100% behind any woman writer, I do spend more energy promoting/reviewing books I love written by women. It is the one modest thing I can do. And I'm happy to have a few platforms available to me to do so. I liked Stone Arabia just enough to review it, but I'd rather be honest in my review and address some of the weaknesses I perceive in the book.
Judith Zissman writes:
Did I like the book? Almost, but not quite. 
My biases: I loved Lightning Field, liked Eat the Document, work in the music industry, have contentious relationships with my brothers, and am fascinated by the subjectivity of memory — to the point where I help organize an annual conference on personal archiving. 
Things I adored about this book: 
All of the constructions of memory: the packing and unpacking, the deliberate obfuscations, the way our brains break down in parallel with our bodies, the ways (as Susan mentioned above) Spiotta renders childhood so perfectly tinted.  I'm with Ed that Ada must reference Nabokov — the urge to pull my copy of Speak, Memory off the shelf to find the exact parallels is tempting.  What does it mean to create memoir, autobiography, chronicles, archives, and documentaries? How does Spiotta's constantly shifting narrative call attention over and over again to this construction?  The Nik/Ada interaction also clearly references Orson Welles's F is for Fake, his fictional biographical documentary film and a masterpiece of shifting subjectivity.
As in her previous books, Spiotta's Los Angeles feels absolutely real to me — in the sense that Los Angeles itself only ever feels half-real to me. All of the cities within cities, the shiny surfaces, the movie-lot facades, the shimmering light.
Spiotta's gorgeous nimble language. Tiny scenes and phrases stick with me from each of her books. She's incredibly graceful and electric in unexpected places, and there are such moments in this book that are perfect and breathtaking.
Unfortunately, the things that are perfect and breathtaking for me are are not at the level of the story or the characters, but rather the commentary on things like the nature of siblinghood, or the way you feel memories in your body, or a description of a place.  I don't like the characters — the secondary ones, like Jay and Ada, are sketched so broadly, and the main ones, Denise and Nik, didn't connect for me either, at least as adults.  And maybe this is deliberate — one expects the recounting of childhood to be hazy and the present vivid. Perhaps this is a deliberate inversion, some Alzheimer's-like filter where the past is vivid and the present flat, but oh so flat. The first half of the book was really a challenge for me to care about any of these characters.  Had I not committed to finishing the book (I very much enjoyed the existential "to finish or not to finish" questions you've all raised this week), and had I loved Lightning Field so much that it has stuck with me for ten years now, I would have abandoned Stone Arabia early on.  
Another digression re: Lightning Field vs. Stone Arabia:  It is interesting to consider a body of work vs. a piece of work — either as a creator or as a fan — and I am intrigued by the ways Spiotta touches on this in this book. 
I am very much enjoying this discussion, and look forward to seeing where it goes from here.