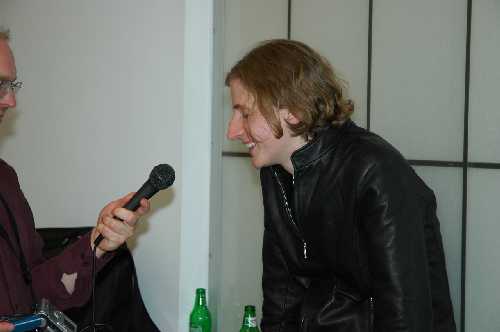 [Photo above by extremely nice man who wishes to remain anonymous because of the framing.]
No, you are not seeing things. That's Jessa Crispin and me talking about the BEA booths, inter alia. Believe it or not, we had a not half-bad conversation.
You can listen to it here (MP3, 5:02).