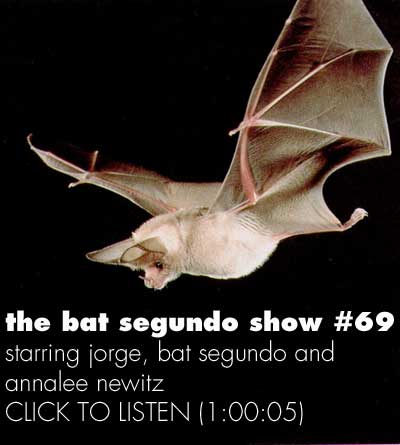 Author: Annalee Newitz
Condition of Mr. Segundo: Looking for an unwholesome bargain.
Subjects Discussed: Capitalist monsters, Dr. Jekyll and Mr. Hyde, brain movies, Birth of a Nation, the fear of white power being lost, class warfare, Sawny Beane, the individual impulses of serial killers, Jeffrey Dahmer, the labor tools of killing, the Unabomber, serial killer and terrorist nomenclature, freeway snipers, Fight Club, avuncular hackers, V for Vendetta, narratives involving women who gorge, The Man With Two Brains, Darren Aronofsky, Pi, the labor principles of freelancing, a lengthy argument on H.P. Lovecraft, and the inevitability of decay.