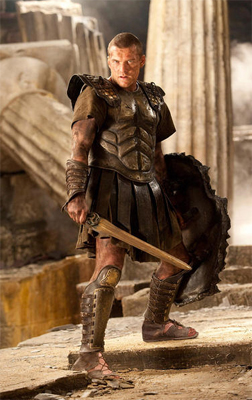 Classics professor Noel Johnson, the acclaimed author of Perseus and Andromeda, was surprised to find herself on the receiving end of a lawsuit on Thursday morning. She's being sued for copyright infringement by Clash of the Titans producer Jon Jashni, despite the fact that Ms. Johnson has taught dozens of graduate classes on Mycenaean myth since 1985.
"I don't understand," said the University of Virginia professor. "I thought Apollodorus was in the public domain. I know they made that lame Ray Harryhausen movie in 1981, but this is ridiculous."
Jashni's office would not return phone calls. But in a legal battle that will almost certainly raise new questions about copyright, several legal experts now believe that Warner Brothers owns all rights to every character from Greek mythology. And because the studio remains jittery about whether the forthcoming Clash remake will rake in cash this weekend, Warner has been filing lawsuits and issuing C&D letters to protect the characters that it now claims to be its property. In addition, all copies of Edith Hamilton's Mythology have been removed from bookstores, replaced by a special Clash of the Titans tie-in that features glossy photographs of Sam Worthington.