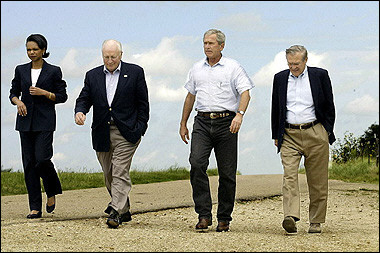 Inspiration for Photo:: Four of the Apocalypse (1962), directed by Lucio Fulci.
Plot Outline (from IMDB): Four petty criminals, three men and a women, wander through the trackless terrain of the Wild West Utah and are hounded by a sadistic bandit.
Hmm…could the "sadistic bandit" be Ronnie Earle?
© 2005, Edward Champion. All rights reserved.