A good book is one that we don't actually read. And a good book is one that a writer doesn't actually write. It's what makes guilty pleasures so guilty. It's what makes pleasurable guilt so pleasurable. A box of juice reeks of crass commercialism when we insert our straws and revert back to those childhood years when the school bullies beat us up and told us that only sissies read. We crave books the way that we crave boxes of juice. There is a big man holding a gun to our temple. The big man is Anton Chekhov, and he is introducing a gun that must be used later in a story and later in this article. We are not allowed to fire the gun, but maybe we might fire it one of the Grossman brothers. They are, after all, twins. This may involve partial suicide, but I am speaking metaphorically and I am perched on a giant dais. This is too complicated for anybody to understand. This is more complicated than stabbing a box of juice with a straw. This is so complicated that I, Lev Grossman, have been spending the entire morning sobbing in bed. Books make perverts of us all. I am ashamed, but I am not sorry.
It's not easy to put your finger on what exactly is so disgraceful about our attachment to books or the idea that people are supposed to read them. Sure, the importance has something to do with the fact that there are these squiggly lines that are printed onto bits of paper that are glued to a base. But what exactly? Excuse me while I take a toke. Ah, that's much better, even if I don't understand my argument and even if I will never ever experience pleasure in reading again. Part of the problem is that to figure out how to read a book you actually have to open one. You actually have to write idiotic essays for the Wall Street Journal because then people will take your folderol seriously. You have to keep your head shaven and demand that all books capitulate to your own sleek reading perspective, which does not exist and which must be simpler than tying your shoe. You have to write silly books about magicians and ignore the interesting shit about genre. If there's a key to what the 21st-century novel is going to look like, this is it: E.M. Forster's Aspects of the Novel — a book that frankly I don't understand — and my tendency to masturbate to it when I can't find the stack of Hustlers. Also, plot. Simple plot. Plot you can explain to a marsupial, with the marsupial clapping his hands in seeming comprehension.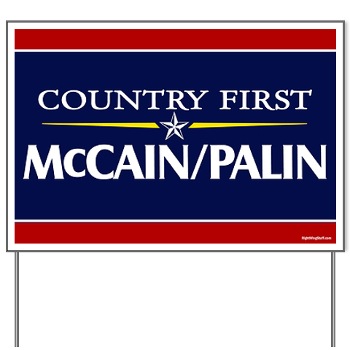 Let's look back for a second and ponder where the Modernists came from. They came out of my ass. They flew out of my anus like winged monkeys. I assure you that this was a rather unsettling feeling that caused me to apply a good deal of lube when the flesh grew ruddy. They flew out of my ass because I knew they were writing good books and I knew that I couldn't understand them and I knew that the Modernists were complicated but that they didn't always think Plot First. Which is a little like Country First. Reading, as we all know, must subscribe to the Sarah Palin doctrine. So forget Virginia Woolf, James Joyce, D.H. Lawrence, and all those literary heavyweights that people marvel over. They all came out of my ass and still carry that shiny and confused look. This is why they are dead. It has nothing to do with life expectancy. It has everything to do with my ass.
The Modernists went into the antique store and, ignoring the vital Plot First credo, they broke the vase. And now they must pay for their insolence. We are all the vicious and humorless shopkeepers ready to chase the Modernists out with a shotgun. How dare the Modernists make us think! How dare the Modernists improve upon literature!
There was a time when books were exciting. But then I got a job at Time and they became less exciting. And because they are not exciting to me, they cannot be exciting to you. They should not be difficult and they should not be read. I, Lev Grossman, am a drag at parties. Therefore, books must be a drag at parties. Nam Le is a scoundrel because he does not sell well enough. The next time I see Nam Le, I will punch him in the face. I don't care how nice he is. I don't care how much of a decent writer he is. Nam Le simply doesn't sell as well as Stephenie Meyer. Therefore, he flew out of my ass like the Modernists. I am telling all the people who plan the parties not to have Nam Le and Lev Grossman in the same room. Surely, there will be a brawl.
The revolution is under way. And I, Comrades, insist that you do not have to read books. If you love books in any way or fail to consider the Plot First doctrine, then we will send you to the reeducation camps. We must be constantly entertained. We must not think. We must accept unquestionably that I, Lev Grossman, am correct about literature. Just look at Thomas Pynchon. Despite changing his cumbersome calisthenics, he appears on YouTube! Surely, this is a sign that the world is changing and that you don't even have to read books anymore! If you look hard enough for clues, you too will sound like a conspiracy theorist.
This is the future of fiction. This is also the past and the present of fiction. There will be no more Modernist or Postmodernist writers flying out of my bunghole. We were trained to read good books. Now we must divest ourselves of this propaganda and become Communists!
A good book is one we don't read. And the only articles you should be reading are written by Lev Grossman.
This article is a little too ad hominem for my tastes.
(For other responses, see Andrew Seal and Matt Cheney.)