[2009 UPDATE: This article was written by someone who greatly admired David Foster Wallace and hoped he would regain his footing as a writer. It was written before David Foster Wallace's suicide and without knowledge of the author's troubled emotional and mental state. (It is highly doubtful that DFW read this site or even cared about my opinion. But had I been informed of his troubled condition, I likely would have written this piece differently.) To preserve history, the article remains unchanged and unmodified from its previous form. I am not interested in revisionism. Nor am I interested in tempering or modifying what I said at the time. Since I have received several emails and comments suggesting the deranged idea that I wrote this article with the hope that DFW would hang himself, let me correct the wingnuts. I wrote this article because I had hoped that the genius who gave us Infinite Jest would return to his former heights. And if you are offended by writing that unhinges your delicate and inflexible sensibilities, or confirms your worldview, I suggest that you hit Alt-F4 right now and join any number of cults, religions, or groups that specialize in such a despicable and counter-intuitive human condition.]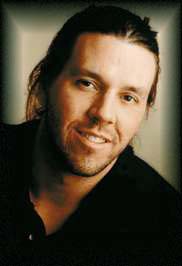 It goes without saying that I've been a DFW fan ever since reading Infinite Jest in 1997. The book in question was absconded third-hand from a man in Sacramento, who gave it to someone else "because you're smart enough to get this," and this person in turn gave it to me. The hardcover (who knows if the original owner ever missed it?) sits proudly in my bookcase to this day. At first, I called it Infinite Pest, but once I fell into its groove about 75 pages in, I was tickled by its plot shuffling, its endlessly inventive endnotes, its penchant for detail, and its gleeful sense of the absurd. The book was, outside of Pynchon, one of my first reading experiences involving a mammoth postmodern novel.
Ten years have gone by since Infinite Jest was the Novel That All Smart People Are Reading. Sure enough, a tenth anniversary volume is in the works from Little, Brown. Since Infinite Jest, Wallace has produced two volumes of fiction and two volumes of essays. But where the other two "prodigious fiction" writers singled out by Tom LeClair (Richard Powers and William T. Vollmann) have proven that they aren't just cerebral structuralists flaunting their immense knowledge (in many cases working against their own limitations), Wallace, by contrast, has more or less shuffled to the same beat.
Now nobody wants to say this. Even I harbor some small hope that Wallace will either try something daringly different or subject his work to a degree of scrutiny in which peers tear him a necessary new one. But since this has not happened, it's time to confess the cold hard truth: Wallace has failed to evolve. Why then is he still writing? Phoning it in, as Wallace did with the recent Federer essay, is simply too whorish for a man of his obvious talents.
The stories in Oblivion remain cold, needlessly dense, mired in academese and marketing jargon, and are, for the most part, all fixated on the same cartoonish emotion of detached anxiety. Banging the same drum over the course of a short story collection is, for my money, a cardinal sin. (Even if it is DFW here, it simply must be said.) The essays in Consider the Lobster are certainly amusing, but the only real "evolution" of the Wallace form is contained within "Host," an essay in which DFW's footnotes take over the text in an almost desperate way. This is all very fascinating (personally, I preferred the Atlantic colored typesetting to the book's crude flowchart form), but it still leaves one wondering whether this is truly the best Wallace can evolve. Or if he really wants to be writing.
One looks upon the strange irony of Wallace touring the country for a book while ignoring virtually all interviews and wonders if Wallace is only putting out these books or accepting these gigs to keep a little extra cash coming in. You do what you have to do, I guess. But living at the whims of Bonnie Nadell (or anyone) seems a bit puerile for a man of 44.
It's worth mentioning that during his San Francisco appearance with Rick Moody last year, Wallace noted that he had attempted a "sentimental" novel, which he abandoned. And I can't help but wonder if this is symbolic in some sense. Reading his last two books in particular, I detected a joyless timbre, an almost total reluctance to pursue emotions on any subject at all. There was, of course, the brief allusion to religion in DFW's 9/11 essay, the only essay in Consider the Lobster to contains any real feeling at all. Is it because Wallace wishes to isolate himself from the public? Or is it because he secretly detests writing?
One thing's for sure: What has happened with Wallace is the same thing that befell Barth after Letters: Barth, like Wallace, had established himself as a professor and his later writing was denuded of the early career zest.
While it breaks my heart to say it, I think Wallace is washed up. He could very well prove me wrong. But if he has nothing playful or interesting to contribute to the world of letters, I'd much prefer it if he threw in the towel and coasted on his past achievements, rather than writing work that sometimes reads and feels as dated and inconsequential as a 1997 episode of Seinfeld.