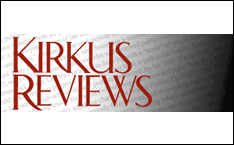 Romenesko has published an email from Nielsen Business Media President Greg Farrar, revealing that both Kirkus Reviews and Editor & Publisher, unable to find a buyer, have folded. The move comes five years after a controversial attempt to raise revenue through the online-based Kirkus Discoveries and failed efforts to sell advertising. Kirkus never really had much of a sizable circulation, but, as Washington Post books editor Ron Charles put it shortly after the announcement, Kirkus was "the last reliable source of negative reviews." (Interestingly, during his days at the Christian Science Monitor, Charles pondered whether authors could get an honest review under the failed Kirkus Discoveries venture.)
What will Kirkus Reviews's folding mean for the book industry? Kirkus Reviews was one of the four major all-purpose review publications that libraries and booksellers relied upon to anticipate future titles. The other three pubs still remain — Publishers Weekly, Booklist, and Library Journal. But with Publishers Weekly recently cutting its freelance rates, firing editor Sara Nelson, and facing shaky revenue, its future remains uncertain. It may fall to Booklist and Library Journal to pick up the slack. But with Kirkus's opinionated style obliterated by the ongoing financial apocalypse, it's very doubtful that will be seeing Kirkus's helpful and often gloves-off approach reproduced anytime soon.
This is a major hit. With newspapers scaling back their review sections, it has become even more necessary for any outlet — whether print or online — to subsist in one of the toughest business climates seen in decades.
UPDATE: Ross Rojek, editor of the Sacramento Book Review and the San Francisco Book Review writes in:
In your final paragraph, you mention that it is necessary for any book outlet to survive. Well we've been publishing the Sacramento Book Review since September 2008, and just started the San Francisco Book Review this last September. We review about 250 books a month between both publications and even more that end up only online. We cover about 40 categories of books, from Romance to Science & Nature; big expensive coffee table books and mass market paperbacks.

Sure we're not Kirkus or PW, but we do reach about 40,000 active readers and buyers each month in the Sacramento and San Francisco Bay areas. And more importantly, we're starting to license our concept in other cities. San Antonio just started up, and we have 3 more cities we're about to announce. Each of these licensees will be developing their own local edition of the paper, covering national, regional and local authors and books and promoting local events.

Just thought you should know. We've found a niche for print book reviews, and it seems to work.