Remember that Kurt Eichenwald essay from December? Eichenwald wrote a New York Times Magazine story investigating a 13-year-old boy who was sexually exploited through the Internet. But today's New York Times Corrections page revealed a very interesting development:
The essay was intended to describe how Mr. Eichenwald persuaded Justin Berry, then 18, to talk about his situation. But Mr. Eichenwald did not disclose to his editors or readers that he had sent Mr. Berry a $2,000 check. Mr. Eichenwald said he was trying to maintain contact out of concern for a young man in danger, and did not consider himself to be acting as a journalist when he sent the check.
The Associated Press's David Caruso reports that Eichenwald sent Berry the check in an effort to learn the boy's true name and address. I think it's important to note that Eichenwald's piece yielded him the 2006 Payne Award for Ethics in Journalism, awarded for "preserving the editorial integrity of an important story while reaching out to assist his source."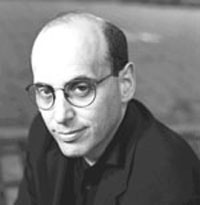 But if this story was an exercise in total candor and perspicacious judgment, why didn't Eichenwald inform his editors at the Times? Were the judges at the University of Oregon aware of this check before they relayed the Payne? If the Payne Award is indeed one of the highest honors a journalist can receive, will the University of Oregon School of Journalism and Communication rescind the award in light of Eichenwald failing to report the $2,000 check?
The correction observed that "Times policy forbids paying the subjects of articles for information or interviews." So aside from the Times policy, let's examine why this issue is troubling. Here is a reporter investigating a boy who had amassed hundreds of thousands of dollars to conduct lewd acts in front of strangers. If Eichenwald himself is paying money to Berry, does not this behavioral association (Berry accepting check from a stranger) color Berry's answers? Can we count on total candor when an interview subject receives money? Eichenwald noted, "We were gambling $2,000 on the possibility of saving a kid's life." If "saving a kid's life" was Eichenwald's motivation, then does not a four-figure check color even this subjectivity?
In my review of William T. Vollmann's Poor People, I criticized Vollmann for paying his interview subjects, contemplating whether Vollmann's guilt had clouded his judgment. Whether this was a wrong move or not, one can at least commend Vollmann for revealing this practice to his readers. Even Nick Broomfield was candid enough to include former LAPD chief Daryl Gates accepting a cash payment on camera in his documentary, Heidi Fleiss: Hollywood Madam. Good subjective journalism, perhaps because it deals in partiality, demands complete transparency if one is expected to believe in the truth it presents.
Eichenwald may view his failure to disclose the check as innocent. But his lack of candor calls his "editorial integrity" of his story into question. Since the story was very much about Eichenwald's efforts to save Berry, and since Eichenwald led us to believe that he was following New York Times standards, it would be lacking great integrity indeed if Eichenwald did not return his award to the University of Oregon.
Eichenwald has since moved on to a position as investigative reporter at Portfolio, Condé Nast's forthcoming business magazine. If Eichenwald plans to investigate corporations, I'm thinking that Condé Nast Legal might want to be careful with Eichenwald still assigned to a beat. While Berry's family may have had to return a mere $2,000, the Fortune 500 has whole armies of lawyers ready to descend upon 4 Times Square. And if Eichenwald manages to "forget" another detail, it may prove a costly resolution.