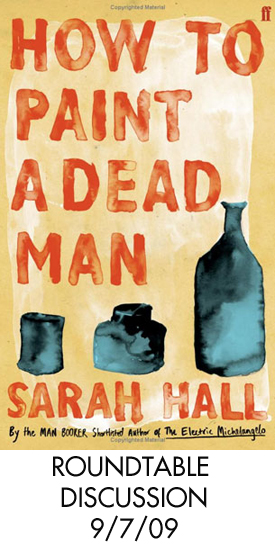 During the week of September 7, 2009, this website will be devoting its attentions to discussing Sarah Hall's forthcoming novel, How to Paint a Dead Man. The novel, recently longlisted for the Booker Prize, concerns itself with four stories taking place over half a century. And we have assembled a rowdy crew to oar through these promising waters.
If you're not familiar with Sarah Hall, you can read my essay on her first three novels for The Barnes and Noble Review.
You can also listen to my one hour podcast interview with her from last year.