Maggie Anderson appeared on The Bat Segundo Show #445. She is most recently the author of Our Black Year: Our Family's Quest to Buy Black in America's Racially Divided Economy.
Listen: Play in new window | Download
[PROGRAM NOTE: The universe did nearly everything in its power to prevent Ms. Anderson from appearing on The Bat Segundo Show. On the day that I was scheduled to meet Ms. Anderson in New York, I suffered from an acute and especially debilitating case of gastrointestinal poisoning. I was forced, much to my great dismay, to cancel our meeting at the last minute. Nevertheless, I felt that the book's subject matter was important. So I made a rare exception to my "in person only" rule and talked with Ms. Anderson over Skype. But then this appointment was delayed — in large part because the universe conspired with similar health interventions against Ms. Anderson's family. I am pleased to report that we did end up talking and that all parties are hale and hearty. And while the subsequent conversation was a fun and fruitful one, I should also note that Skype sent out an inconsistent signal for much of the conversation. My apologies to Ms. Anderson and the listeners for any lapse in quality.]
Condition of Mr. Segundo: Becoming more conscious about his volatile spending habits.
Author: Maggie Anderson
Su0bjects Discussed: The Empowerment Experiment, the decline in African-American owned grocery stores over the past few decades, how far the dollar goes by ethnicity, median wealth and income disparity by race, the decline of black labor in Milwaukee, African-Americans targeted by advertising in the 1970s, WEB Du Bois's The Talented Tenth, the increasing popularity of Polo Ralph Lauren among blacks, Quiznos's exploitation of franchise owners, the burden of attempting to persuade blacks to support black business, the Venn diagram between supporting black businesses and independent stores, buying local, Oak Park affluence, trying to rehabilitate the Chicago West Side, attempts to keep Karriem Beyha in business, the fading of black entrepreneurs, class divisions within the black community, the Washington Post's Eugene Robinson, class and race, the disintegration of black solidarity over the last few decades, hypocritical pride, factors that help create a racially divided economy, Magic Johnson's business savvy, the problems in spending $48,943.89 to buy black over the course of the year (as Anderson did in her experiment) which cuts out working-class blacks, the privilege of shopping where you want, subscribing to The Chicago Defender, gentrification, Hyde Park and Bronzeville gentrified, attempts to find unity between working-class blacks and middle-class lifestyles as prices go up during gentrification, efforts to start a progressive chamber of commerce in Bronzeville with Mell Monroe, trying to balance progressive idealism with realism, securing affordable services in the black community, the original name of the Empowerment Experiment (Ebony Experiment) and legal threats from Ebony Magazine, interactions with Linda Johnson Rice, Bill Cosby, and hateration.
EXCERPT FROM SHOW:
Correspondent: You are responsible for a rather amazing idea called the Empowerment Experiment, which you document in this book, in which you spent the entire year buying from nothing but black-owned businesses, frequenting them and so forth. Just to get the ball rolling here, I want to discuss why this is necessary. You point out in the book that there were 6,339 African-American owned and/or operated grocery stores in the United States in the early decades of the 20th century. And then, by the time we get to the new millennium, only 19 African American owned grocery stores existed in the U.S. So a number of questions come to mind. First off, what specific figures are you relying on? Is this from the 2002 Economic Census? What ultimately accounts for this dramatic decline?
Anderson: Well, the numbers are so important to us. And we've got to let your listeners know that we fashioned this as an experiment. It was, of course, a stand. But we really wanted these important numbers to be injected into the national dialogue. Those numbers. How we used to have so many businesses in the country in our community. We had hotel chains, department stores, hardware stores, drugstores. We don't have any of that now. Grocery stores. And that when we have those businesses, our community didn't suffer. We didn't have the high unemployment. Our kids weren't choosing gangs over college. We didn't have all this drug abuse and violence and recidivism. So we really wanted to bear out that correlation. That when we had strong black-owned businesses, our community didn't suffer. So if we can find a way to do little things to bring some of those businesses back, maybe we can counter the social crises that disproportionately impact our community. We wanted to show the numbers. The big number that we wanted to talk about was our $1 trillion in buying power and that less than 6% of that makes it way back to the black community.
Correspondent: Yes.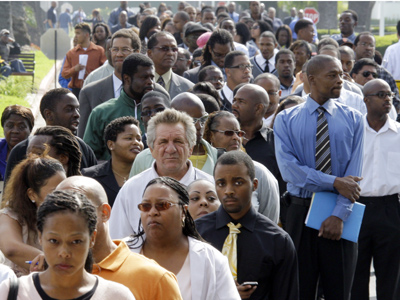 Anderson: If we can just get a little bit more of our own buying power to be recycled in our own communities, maybe we can bring those jobs numbers up. The other number is that black businesses are, by far, the greatest private employer of black people. Black unemployment, we know, is three times the national average of our white counterparts. Highest among any ethnic group. And in some places like Birmingham and Cleveland, we're at black unemployment like 15, 16%. So maybe if we start supporting more black businesses that employ black people, we can stop black unemployment. So it was really just about making sure the conversation about the black situation in America is thorough and comprehensive. We can't just keep talking about black unemployment and then not talk about black buying power and the fact that black businesses employ people and that none of our buying power is going to black businesses. So the numbers that we depended on — to get back to your question — you know, it's just kind of known in our community how we don't support each other. How if you walk up and down the street in a black neighborhood, none of the businesses there are black-owned except for funeral parlors, barber shops, and the braid salons. It's just kind of known that most of the products on the shelves, none of the retailers in our community, none of the franchises are black. So we just kind of know that and joke about it. It hurts, but we just accept it. But it's so hard to find data to bear that out. My roommate jokes about it. But we did find an interesting study — I think it was an economist, John Wray. Who did a study based out of DC that proved this horrible statistic about how long the dollar lives in different ethnic communities.* This statistic is used a lot in this conversation when people talk about "leakage," economic leakage, recycling wealth in minority communities, that kind of stuff. This is a well-known statistic. That in the Asian community, the dollar lives close to 28 days. In the Jewish community, I think it was 19 to 21 days. Hispanic communities: 7 days. But for black people? The dollar in the black community lasts six hours.
Correspondent: Yeah.
Anderson: And it's like, no wonder we live at the bottom! So we're just so frustrated. And no one talks about that six hours. Because if you want to talk about the six hours, then you're basically saying that all of these horrible things happen in the black community as a reflection of our propensity and our potential. Not a byproduct of how there's a lack of support from black consumers — it's our fault! — or black businesses. Sorry about the long-winded answer.
Correspondent: Oh no.
Anderson: I can't leave that out. It's such an open-ended…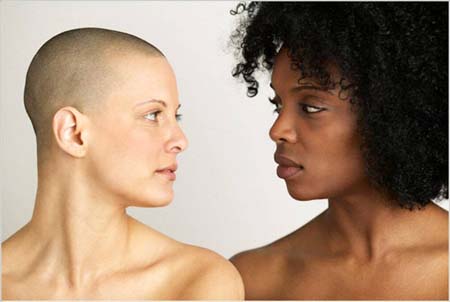 Correspondent: I know. No, this is all very good. And there's a load of threads to start from here. Actually, I'm sure you're familiar — there was a study in 2010. A rather alarming study from the Oakland-based Insight Center for Community Economic Development, which revealed that the median wealth of a single white woman in the prime of her working years — roughly 35 to 49 — was $42,600. And the median wealth for a single black woman was only $5!
Anderson: Yes! Yes!
Correspondent: Yeah. I'm sure you're familiar.
Anderson: I'm onto that one. I've heard about that. That's just — man! The one that really blows me away. There's the other one where I think we're at 3% transferable wealth or whatever the definition of wealth. 3% compared to the white purse. [NOTE: I believe Ms. Anderson is referring to Arthur Kennickell's "A Rolling Tide." (PDF) The economist revealed that African-Americans had less mean wealth than white non-Hispanics.] But that thing about the single black woman, that's ridiculous. I mean, we've been here 400 years. We have a black president now. We have folks like me.
Correspondent: Yes.
Anderson: We have living manifestations of the American dream at work. You know that my family's an immigrant family.
Correspondent: Yes.
Anderson: You know, we have all of this and we still have that. And it's going to be hard to make that kind of number a fair number. It's going to be really hard. But at least, if everyday consumers like me were to try and find the businesses that were going to employ that woman or give her a fair wage or give her community a chance and invest in her community instead of just making money from that community and taking it away, maybe we can do something about that number.
Correspondent: And the statistics actually get slightly better when you account for marriage or cohabitation. The white woman has a median wealth of $167,500 and the black woman has $31,500. So better than $5. But still really troubling. I guess the question I have, since we're talking about the idea of a black dollar not going so far, what do you think ultimately accounts for this failure to have the wealth reinvested in the community? In black neighborhoods? How can they be expected to invest their wealth in any concentrated matter? I mean, what are the underlying issues here? I'm curious.
Anderson: Right. And it's so funny. Because when people just hear about the essence of our experiment — black families say they're only going to support black businesses — there's accusations of racism. And people will assume that the book is this thing of taking it to the Man. And getting back at Charlie. And all that stuff.
Correspondent: Getting back at Charlie. (laughs)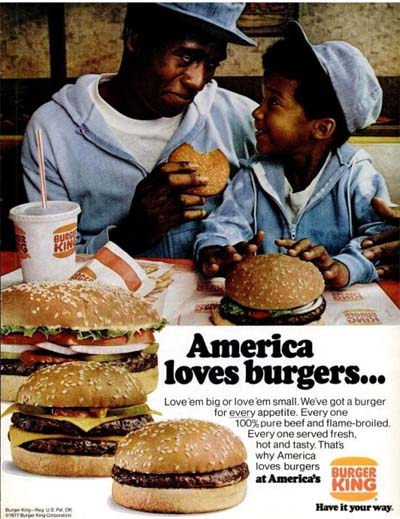 Anderson: The white man Charlie. But anyway, the book is really — if I'm yelling at anyone, it's at black consumers. Because there's a lot of history here that contributes to the bad situation we're in. I'll be really quick. A lot of it has to do with integration. Of course, we love what integration did in this country. Of course, we fought for it. But it had some really negative impact. Some deleterious impact into the black economy, if you will. Because we're forced to, because we're segregated, we built up our own businesses. We had a strong sense of entrepreneurship in our community. And we recycled our wealth. So that was just the fact. That was the way it was. And the University of Wisconsin just did a study** that showed in 2009, when there was over 50% black unemployment in Milwaukee, in the same area, where there used to be black businesses flourishing in the 1950s before integration, there was less than 7% unemployment. So it really bears out that when we have the businesses where black people work, black people are employed. So after integration, we were so anxious to be enfranchised. We were so happy to have that opportunity to shop at Woolworth, to go to Walgreen's, that we did it in droves. And it was just kind of our way of saying, "Yeah! We're going to show you that our money is just as good as white people's money and we're going to show you how important we are and how equal we are by spending as much money with you as we can!" And in so doing, we kind of abandoned our would-be Woolworth's, which were already providing quality goods and services in the community. All of our consumers just left those local black businesses that helped our community shine to go out to these big corporations where we were denied the right to shop before. So that was the first punch. And then the second punch came in. Because these corporations started seeing the value of the black consumer dollar. So they started to market to us very positively. Another term that I'll bring up, which is kind of funny. We used to say "colored on" at one point. Colored on. We were so excited if GM were to show a black family coming out of a house, driving their Cadillac to the family vacation. Or McDonald's, where you'd have a black family enjoying a black family meal. We were so happy when we saw that and that was the best way for them to market to us. And we returned that honor with our dollar, with our loyalty. So that was the second punch. They started marketing to us more aggressively. And we started spending more money with them, with their businesses. And then the third punch was they started to recruit us. So when I was coming up — I'm 40 — so in the '70s, when I was coming up, the big deal for black mothers, for black parents, for black grandparents, was for me that kind of shining star, that smart kid that hoped to get out of the ghetto, was for me to find a great job at a big white company. That was the goal. It wasn't like with our Asian counterparts, even our Hispanic counterparts, to continuing the family business, to start a business, to stay in the community. No. It wasn't that. It was get out and do so by getting that great job. So the would-be entrepreneurs or the Talented Tenth, if you remember that.
Correspondent: Yes.
Anderson: We didn't do our Talented Tenth duty. We left the community and we gave all our talent to big corporations. All of these things contributed to the lack of support for black business and our lack of entrepreneurship in the community. The big deal is to get a good job, not be an entrepreneur. So the entrepreneurs we do have don't have the capital or the training to compete. So we can only survive in the industries where no one else can do it better. And that's by braiding hair, cutting black hair, and providing funeral services in our community. So that's where we can still have a stronghod. Even in black hair, in beauty supplies. Even in all that kind of stuff, we've lost those industries. That was kind of the fourth punch when immigrant groups basically started to leverage this wonderful phenomenon of a whole class of people that loves to spend money outside our community. They set up shop in our communities. Not racist. Not trying to steal our wealth. But they set up shop there and did well there. And now we're upset because we can't find quality black businesses in our own neighborhoods when basically we invited the intrusion by not supporting the black businesses we did have. So all of this has led to the demise that we have now. So some of it, yes. Some of it, our racist history. A lot of it has to do with our consumers, our people, kind of seeing our own businesses in a negative way. It's a real difficult thing to talk about outside the black community. It's just kind of cultural. But the definition is another term. White man's ice is colder.
Correspondent: Sure.
Anderson: Why go to a black business when you can go to a white business? The way we show that we're equal is by buying Polo and Hennessy. By living in the white suburbs. That's how we demonstrate our equality. Not by buying black products and supporting local black businesses. I know it's kind of a disgusting thing to say, but that's the truth.
Correspondent: Well, as an effort to unpack much of what you just said — for example, in this book, among the businesses that you include in the Empowerment Experiment are, for example, a black-owned Quiznos. But my understanding is that a white guy named Rich Schaden is the principal shareholder and that he and his company have this history of ripping off numerous franchise owners. I'm sure you're familiar with the Quiznos franchise holder, Bhupinder Baber. He killed himself over this. So, yes, I agree that a black-owned Quiznos, it may indeed hire more black employees. But if the parent company is exploiting its franchise owners, I'm wondering if this cycle of exploitation has a negative impact on a black neighborhood or a black community. Shouldn't one also consider the independent nature of a business as well? How does a black-owned Quiznos help a community more than, say, an independent family restaurant?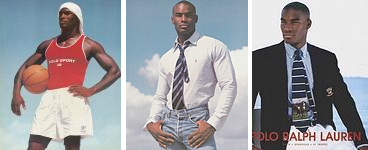 Anderson: Right. And this is a huge point that I have to contend with when I push this supply diversity franchise rediversity message into the community. And here's how it goes when I'm talking to black folk who I'm trying to get to support black businesses. It should not be that tough of a fight, but it is. When I say this to them, they come at me, generally with stuff like "Well, we tried to Karriem [Beyah]'s grocery store. He didn't have the thing that we wanted." Or it wasn't like going to our Jewel, the big grocery store chain around here. Or you can go to this black franchise. But I didn't see a bunch of black employees there. Or how do I know Quiznos is a good franchise to be supporting? So I get a bit of a challenge. Then I say, "Well, you know what? How is that? I mean, what are you doing now?" Basically, we're just out there supporting anybody. Not thinking about what the businesses are doing for us. Polo. I mean, Polo blew the lid off of black consumers. We have black Polo parties that we have for our kids. I mean, it's just ridiculous how addicted we are to the Polo brand. I have nothing against Polo Ralph Lauren. But I did have a friend who works writing for the CFO of Polo, and I asked her to do some research for me. She's a conscious consumer like me. HBS grad. Very well connected in the company. And she thinks they talked with the marketing folks, the procuring folks, everybody about buyer diversity. Do you do business? How do you invest in the black community? We have so much money coming in from the black community. And their answer to me was, "Well, our label comes out of Indonesia." And it's unbelievable. That's the best we can do to reciprocate the loyalty that the black community's giving you? So it's like, "Yeah. Maybe." And you're totally right about the Quiznos thing. But the first answer to them is, "But you're supporting Polo. And it's not like you're stopping in support of Polo." And I'm not saying don't support Polo. But if you're so discriminating with how you spend your money, there's a lot of things that we shouldn't be doing that we ought to be doing.
* — This study can also be found in Brooke Stephens's Taking Dollars and Making Sense: A Wealth Building Guide for African-Americans. There seems to be no online version of this.
** — After reviewing the study (PDF), I believe Maggie's slightly off — that is, if she's referring to the Marc Levine findings from January. But black unemployment is absolutely a problem a Milwaukee. There was a huge hit in the last several decades. 1970: 84.8% employment rate for metro Milwaukee black men in their prime working years. By 2010, that figure had fallen to 52.7%. Here's the important paragraph from Levine's report:
The city of Milwaukee, where almost 90% of the region's black males live, has lost over three-quarters of its industrial jobs since the 1960s. As Table 5 suggests, this manufacturing decline has disproportionately affected the employment prospects of African American males. In 1970 54.3 percent of Milwaukee black males were employed in 1970 as factory operatives, more than double the white percentage. By 2009, only 14.7 percent of black males were working in Milwaukee factories, about the same percentage as white males. By 2009, in fact, even though working-age black males outnumbered Hispanic males by 55 percent in Milwaukee, there were more Hispanic male production workers (7,200) than black male production workers (4,842) in the region, a sign of the degree to which manufacturing is no longer the bulwark it has been historically for the Milwaukee black male working class.
The Bat Segundo Show #445: Maggie Anderson (Download MP3)
This text will be replaced