Listen: Play in new window | Download
Bullying is the most common form of violence in America and often carries into adulthood. Every day, more than 160,000 students stay home from school because they fear being bullied. This week, we discuss bullying at length. Poet Shane Koyczan uncovers the dark beginnings of "To This Day," a poem abut bullying that went unexpectedly viral. We talk with Emily Bazelon, author of Sticks and Stones, to learn more about the bullying phenomenon. Dr. William Copeland reveals how bullying's long-term effects extend into adulthood and discusses an unprecedented study that followed 1,420 kids from North Carolina for twenty years. Distinguished author James Lasdun tells us how a relentless student cyberstalked him and refuses to stop to this very day. And we find out how an innocent girl with progeria was relentlessly tortured by cyberbullies who reviled her for no good reason at all.
---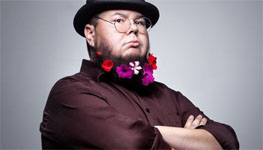 As if Broken Bones Hurt More
Shane Koyczan read his poem, "To This Day," over a video that was animated by volunteers. The video became a YouTube sensation, racking up five million views in a week. But before Koyczan had poetry, there was the daily hell at school in which he was singled out for being different. Now that the bully's reach has extended beyond the classroom, Koyczan discusses how conversation and compassion are invaluable tools against the hate and meanness. (Beginning to 5:46)
---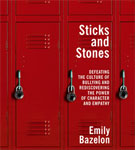 More Than Sticks and Stones
Emily Bazelon, author of Sticks and Stones and senior editor at Slate, reveals how Swedish psychologist Dan Olweus has developed an anti-bullying program in place within many of America's schools right now. But how can kids stick up for themselves? And what of school principals who believe that putting the bully and the victim in the same room to talk out the problem? And with so many other national problems, why should we care about bullying? (5:46 to 12:10)
---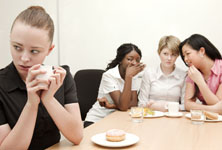 The Long-Term Effects of Bullying
In late February, JAMA Psychiatry published a report revealing how the long-term effects of bullying stretched into adulthood. In an unprecedented undertaking, 1,420 kids from Western North Carolina were asked about bullying at various points in their life over a twenty-year period by a group of psychologists. For subjects who had been bullied in school, depression and anxiety continued into their twenties. We talked to Dr. William Copeland, the lead researcher, to learn what this means for those who past, present, and future children. (12:10 to 25:02)
---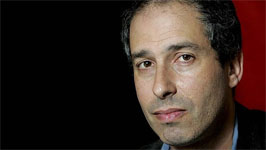 On Being Cyberstalked
James Lasdun is a heralded poet, a celebrated novelist, and a distinguished and generous teacher of creative writing. But when a former student started sending him emails, Lasdun's quiet life turned into a nightmare. His new memoir, Give Me Everything You Have, chronicles the ongoing horror. (25:02 to 53:24)
---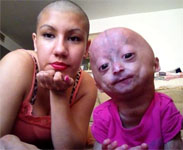 The Princess and the Trolls
Adalia Rose is a five-year-old girl suffering from progeria. She lives in a modest apartment with her single mother. But Adelia's harmless videos became a dark magnet for trolls. We chat with Camille Dodero, who wrote a lengthy investigative piece for Gawker, about why the trolls found the prospect of picking on an innocent girl so funny and reveal how high-profile cyberbullying feeds into another American sickness. (53:24 to end)
---
Loops for this program were provided by The Psychotropic Circle and Martin Minor. Follow Your Ears Theme (licensed) by Mark Allaway.
Follow Your Ears #6: Bullies (Download MP3)
This text will be replaced