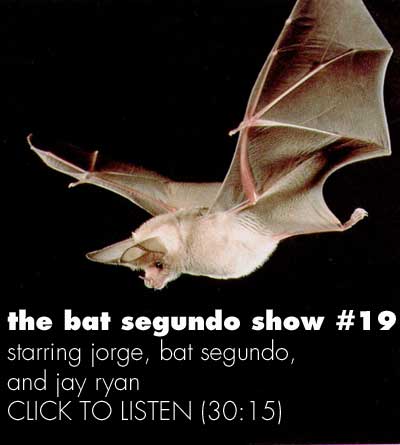 Author: Jay Ryan
Condition of Mr. Segundo: Not savvy with current music but remarkably focused.
Subjects Discussed: How Jay Ryan transforms a concept to music poster, whether or not squirrels attack astronauts, Shellac, Werner Herzog, hand-drawn typography, grumpiness, what happens when bands get an unexpected poster, printing on a mechanical press, smudge marks, bleeding, Rockwell Kent, apocalypses, getting involved with Michael Chabon, book covers, unintentional obliqueness, Fugazi, subtext and association, observing people through the window, planting a seed, the disadvantages of Photoshop and Illustrator, and working within limitations.
© 2006, Edward Champion. All rights reserved.