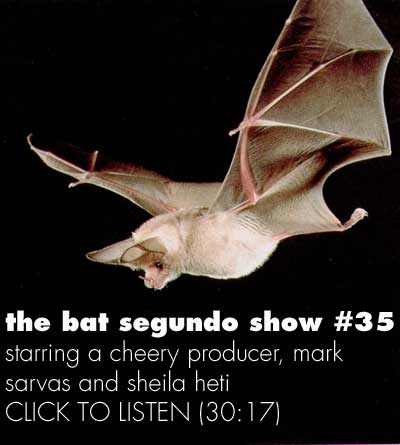 Authors: Mark Sarvas and Sheila Heti (LBC nominee, Spring 2006)
Condition of Mr. Segundo: Absent, abstaining from Bolshevik operations.
Subjects Discussed: Perspectives, on writing an interior novel, research vs. devising Ticknor's character, passive protagonists, environmental details, ambiguity, anxiety, on digressing from the historical record, masking fears, Ticknor's ass fetish, writing an "epic" short novel and Canadian writers.
© 2006, Edward Champion. All rights reserved.