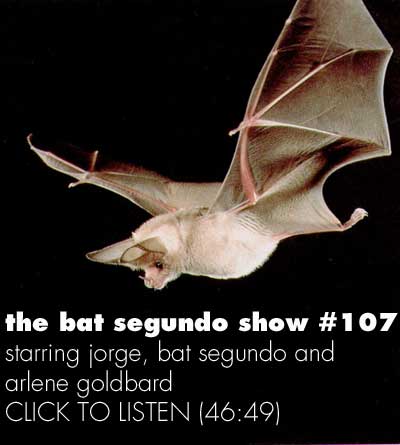 Condition of Mr. Segundo: Feeling that the community misunderstands him.
Author: Arlene Goldbard
Subjects Discussed: Artistic individuality vs. creative community, the benefits of 20th century funding for the arts, the WPA, community murals, public plays, happenings, the political agenda of "creative community," collective absolutism, the Forum Theatre and "spectactors," collaborations between professional and amateur artists, the Great Wall of Los Angeles, the dangers of constant artistic modifications, impoverished people and art, art and fame, reality TV, Stalinism, the Ukiah Players Theatre, and government artistic subsidization.
EXCERPT FROM SHOW:
Goldbard: Marx had this favorite saying: Stadtlyft mach frei. City air makes you free. Which the sense being, in a place of anonymity, you are free to completely express your individual essence and characteristics in a way that you may not be. You may be constrained in the small town you came from. Because people know your name and your face. And you can fool them once, but your probably can't fool them twice. So there's a truth that a certain degree of anonymity creates a certain degree of social freedom. And people want that to some extent. You don't want to be surrounded by gossip. You don't want people looking over your shoulder all the time. But the kind of community that I aspire to is one in which there's tremendous permission to be different.